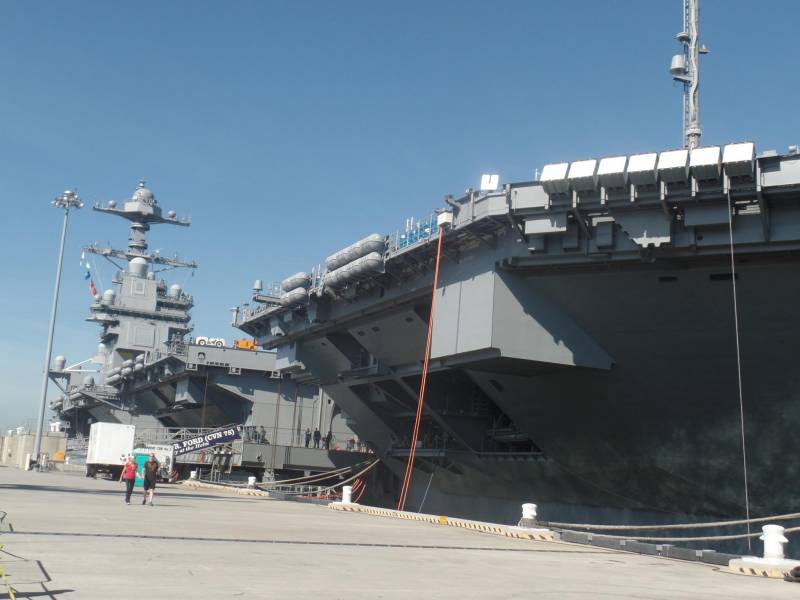 Illustrative photo of the aircraft carrier USS Gerald R. Ford
The PRC military intend to train in delivering missile strikes on the Naval
the fleet
USA. To this end, China has built in the center of the country, in the Taklamakan Desert, a missile target in the shape of an American Ford-class aircraft carrier.
This information was published by the USNI News portal, owned by the US Naval Institute, with reference to data from space images provided by the American company Maxar Technologies.
Next to the "aircraft carrier" in the desert is an imitation of an Arleigh Burke class destroyer, also made in full size.
The Chinese military deployed the US Navy "ships" not far from the training ground where the Chinese People's Liberation Army (PLA) conducts rocket fire. In particular, early version of the DF-21D anti-ship ballistic missile was tested there.
The photographs show that the mock-ups are built without excessive detail, although their outer contours are completely identical to the outlines of the warships that they imitate. At the same time, you can see high masts, probably for the placement of measuring instruments.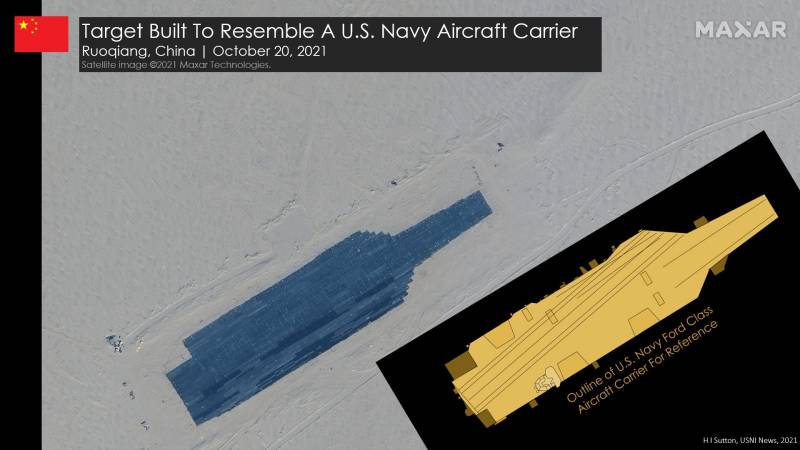 The idea of ​​building dummies of American aircraft carriers to practice strikes is not new. Previously, the Iranian military created something similar in the Persian Gulf. The Americans themselves are actively using prototyping technologies, including layouts of Chinese and Russian anti-aircraft missile systems.