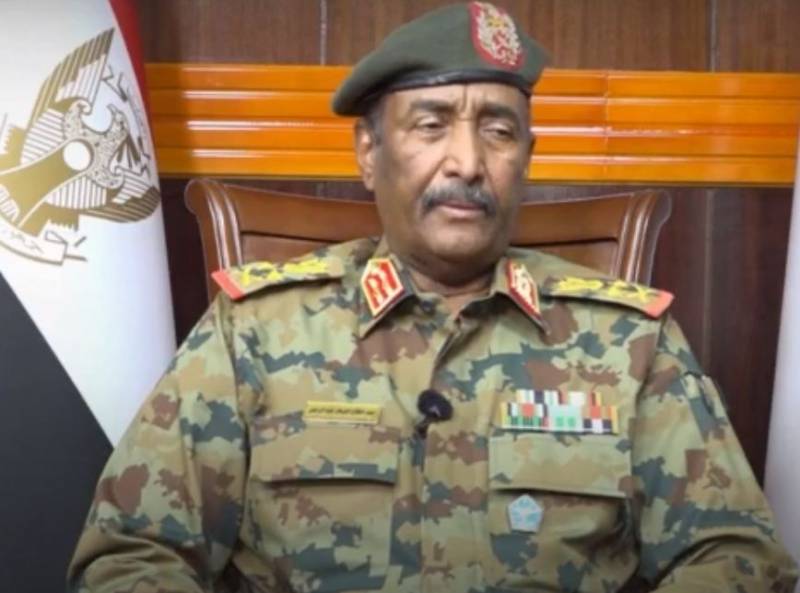 General Abdel Fattah al-Burhan at a press conference in Khartoum announced his readiness to transfer power to the civilian government. At the same time, the commander-in-chief of the armed forces noted that he was not going to take part in the activities of this cabinet. The general also stressed that the army had nothing to do with the deaths of protesters against the military regime.
As a result of the protests in the Sudanese capital and a number of other cities in the country, 14 people were killed, about 300 people were injured of varying degrees of severity. However, General al-Burhan argues that the military has nothing to do with this. At the same time, the head of the military government stressed his "commitment to the process of democratic transition."
At the same time, the very possibility of transferring power to a civilian government raises big questions. Despite the statements of the leader of the Sudanese military, the political situation in this African country is such that it is not very clear whether civilians will be able to retain power in their hands. In modern Sudan, there are a number of problems that hinder the normal development of political life, and these are not only the unresolved conflicts in Darfur, but also the dire economic situation.
It is clear that it is more profitable for the West to have a civilian government in Sudan controlled by international organizations and acting in their interests. However, in reality, the situation in the country may develop according to the most negative scenario. For example, a civilian government, if approved in power, can be overthrown by another military group. Here we must understand that Sudan has long been ruled and ruled by the military. There were practically no civilian governments in this country. Therefore, when Sudanese trade union leaders talk about the possibility of civilian government, one can recall that civilians lack real experience in government.
The protests in Sudan, we recall, were initiated by the so-called Sudanese Association of Professionals (SPA), which played an important role in the overthrow of the country's previous leader, Omar al-Bashir. Sudanese trade unions are supported by the West and are focused primarily on cooperation with Western countries.
If you think about the further development of events in Sudan, then you can predict two options: the first - the transfer of power into the hands of new military leaders who will remove General Burkhan, or the transfer of power to the civilian government, followed by massive protests and destabilization of the political situation. It is clear that the first option is more promising for the country, since in this case there will be no destabilization of the situation and the country will be able to develop normally. True, the military may not be able to hold power for a long time during active confrontation either.