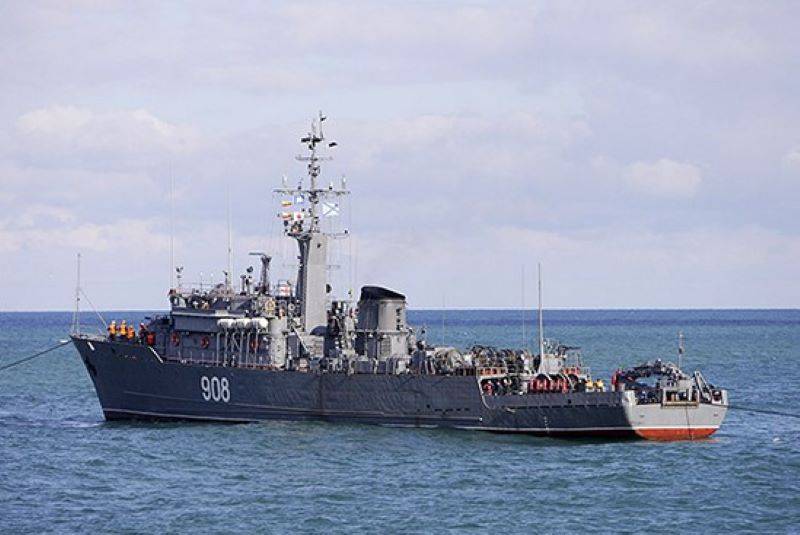 The users of social networks from the city of Istanbul (Turkey) named the ships of the Russian Navy that entered the Mediterranean. They were spotted following through the Bosphorus.
This was told in news agencies
Interfax
, referring to publications of Istanbul residents in social networks.
It is known that a small squadron consisting of the minesweeper "Vice-Admiral Zakharyin", tugboat MB-304 and anti-sabotage boat P-191 "Kadet" passed through the strait. Observers suggested that she was heading to the Tartus naval base in Syria, which serves as a logistics center for the Russian Navy.
Not long before that, a large landing ship (BDK) of the Russian naval forces "Caesar Kunikov" was sent to the Mediterranean Sea. About 15 Russian warships and auxiliary vessels are permanently located in the Mediterranean waters.
Operating in the Mediterranean, the Armed Forces of the Russian Federation do not disregard the Black Sea. So, since November 4, they have been tracking the actions of the US Navy command ship USS Mount Whitney. In the Black Sea area, there are other floating craft flying the flags of the United States and NATO countries.
The flagship USS Mount Whitney made a short stop in Istanbul, then proceeded towards the USS Porter, which arrived in the Black Sea on November 1.
In the West, the appearance of Russian warships in the Mediterranean does not cause such a violent reaction as it did 5-6 years ago. Get used to ...