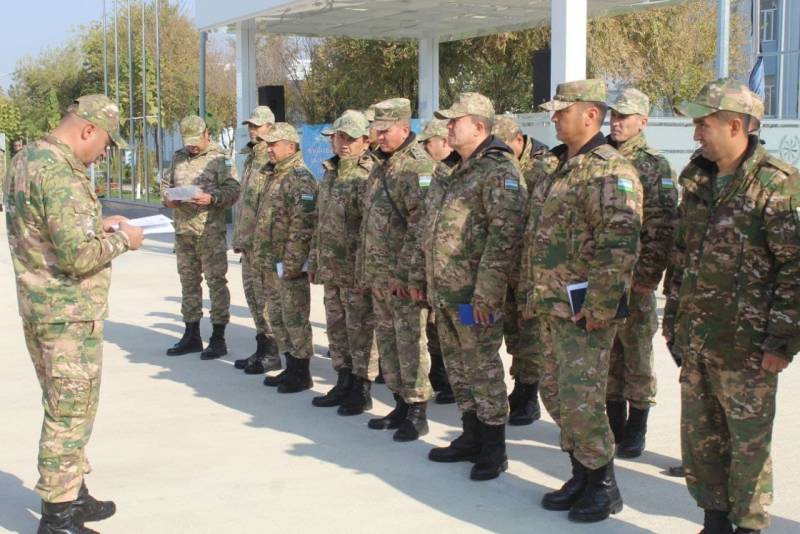 The Western press publishes material that is dedicated to the situation in Central Asia after the withdrawal of American troops from Afghanistan. This is the story of reporters Lindsay Kennedy and Nathan Southern in Foreign Policy. The authors talk about their trip to the republics of Central Asia and their communication with local residents. Among them was an officer of the Uzbek army, whom Kennedy and Southern called "drunk on the Tashkent-Nukus train."
Western reporters write that the Uzbek officer was skeptical about the words that his fellow travelers were from Great Britain, but then "his face brightened when he heard the word" Scotland ".
He depicted playing the bagpipes. He spoke of a brave Scottish heart. In a mixture of English, Uzbek and facial expressions, he said that Scotland is for the United Kingdom, like Uzbekistan for Russia - only Uzbekistan today is independent from Russia, while respecting it.
In an article by British journalists for the American edition, it is reported that communication with the inhabitants of the republic of Central Asia "allows us to say that the region is again turning towards Moscow."
In the material of the Western press it is said that "without the United States, Russia is more attractive for Central Asia than China."
As one of the examples, the statement of the same Uzbek officer, made on the train, is cited. When it came to Russian President Vladimir Putin, the officer said that he respects the Russian leader.
From the material:
After talking with many Uzbeks, we realized that they shared that officer's enthusiasm for the country that once colonized them. They are loyal to Russia, loyal to Putin.
It is noted that Uzbekistan has recently been seriously drawing closer to the Russian Federation, like other countries of Central Asia. At the same time, Western reporters note that there is significantly less enthusiasm in the countries of the region in terms of deepening partnership with China. One of the reasons expressed in this regard is that local residents do not consider China to be ready and able to defend the Central Asian republics militarily in the event of, for example, terrorist activity. Moreover, China is not considered capable of extinguishing a conflict if one arises between its neighbors in Central Asia.
Western journalists note that the rapprochement of the Central Asian republics with Moscow has become more active after the weakening of American positions in the region. An example is the refusal of the Uzbek authorities to provide the United States with the opportunity to create a base on the territory of the republic. The situation is the same for the United States and Kyrgyzstan.