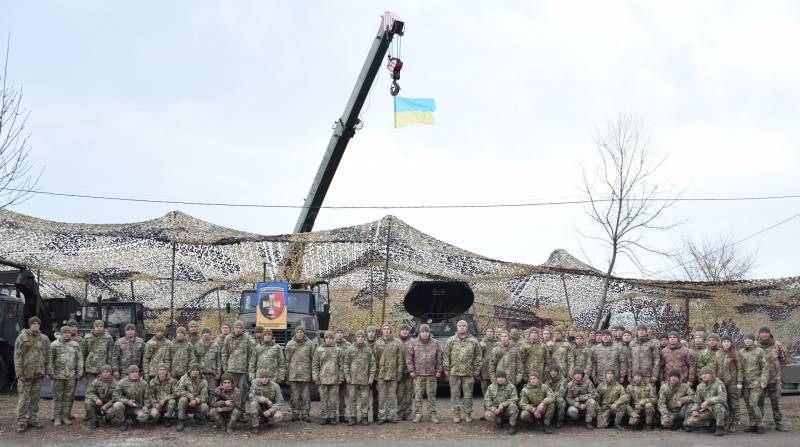 In Russia and Ukraine, they react to the statement of the deputy of the Verkhovna Rada of Ukraine, Oleg Voloshin. The People's Deputy in the Verkhovna Rada represents the OPZZ faction ("Opposition Platform - For Life").
He shared his opinion on the situation in Donbass on the air of the radio station
"Moscow says"
.
Voloshin commented on the new phase of the escalation of the conflict in Donbass, stating that "today there is self-destruction, which is inherent in modern Ukraine."
According to Voloshin, the illogical actions of Kiev are already turning into negative not only for the residents of Donbass, but for the citizens of Ukraine itself. The People's Deputy of the Verkhovna Rada noted that if Kiev attempts a large-scale offensive in the Donbass, then "Russia, in all likelihood, will not leave this unanswered."
Voloshin said that "Russia has already made it clear to the West that in the event of a Ukrainian offensive in Donbas, it will go all the way at high stakes." The actions of the Armed Forces of Ukraine "can cause a response from Russia," according to the Ukrainian parliamentarian.
Experts in Russia note that these conversations have been going on for a long time and that Ukraine itself is "probing" its own capabilities and the capabilities of the republics. One of these facts of "verification" was the use of the Bayraktar drone. Kiev has clearly decided to observe what the response from the LPNR and Russia will be after the air strike.
The Ukrainian command is checking the LDNR for a possible response. In the complete absence of such provocations will continue. And the business may not be limited to only one Turkish UAV.
Commenting on Voloshin's statement in Kiev, they say that "the people's deputy is pouring water on the Moscow mill." In other words, Kiev is again trying to make those who, in principle, say quite reasonable things, are guilty.