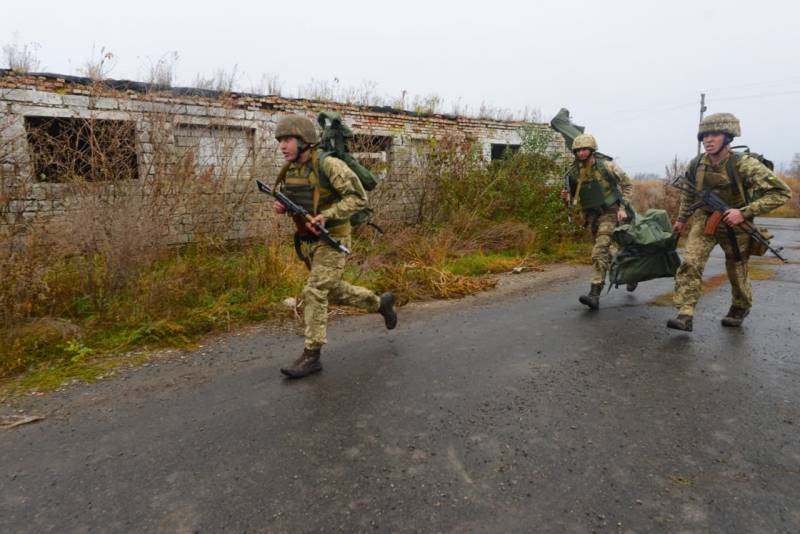 The Ukrainian military, who themselves a few days ago used an unmanned aerial vehicle to strike the DPR, today decided to present themselves as victims of the actions of the NM LPR. The press headquarters of the so-called Joint Forces Operation (JF) announced the alleged use of drones by the LPNR troops.
The OOS press service publishes a release claiming that the people's militia of the republics (in Ukrainian terminology "Russian-occupation troops") used UAVs that "crossed the line of contact".
From the message of the Ukrainian side:
The enemy used UAVs that dropped the VOG-17 (30x29 mm grenade launcher ammunition - approx. "VO"). The drone was recorded crossing the demarcation line. As a result of these actions, one soldier was injured incompatible with life. Also, two more servicemen of the Armed Forces of Ukraine were wounded.
At the same time, it is added that from the positions of the Armed Forces of Ukraine at that moment artillery and mortar fire, called "return", was fired. Although the Ukrainian side itself announced the conduct of this fire at least an hour before there were statements about the alleged use of NM LDNR drones.
It is noteworthy that the Ukrainian media, which issued enthusiastic comments about the use of the Bayraktar attack drone by the Ukrainian Armed Forces in Donbas, are now accusing the Donetsk and Luhansk sides of "violating the Minsk agreements" in unison. Apparently, the use of a Turkish-made drone in Kiev is not considered a violation of these agreements.