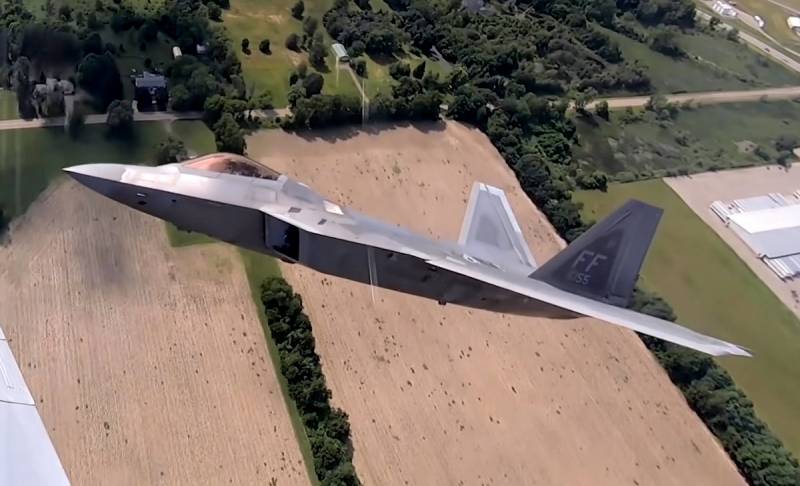 The American fifth-generation fighter, the F-22 Raptor, will undergo another upgrade. According to the US Air Force Command, the contract for the relevant work has already been signed.
Last Friday, November 5, 2021, the US Air Force and Lockheed Martin signed a contract to modernize the entire fleet of F-22 Raptor fighters. The agreement implies support for fighters and their modernization for 10 years, the work should be completed by October 31, 2031.
As stated, the US Air Force intends, as part of the modernization, to improve the combat characteristics of the fighter, which is gradually becoming obsolete. Earlier it was reported that within the framework of the new program, the avionics and software will be significantly updated, the airframe and general aircraft systems will be finalized. In addition, the aircraft's radio-absorbing coating will be replaced, which turned out to be overly difficult to operate and did not justify itself.
Note that this will be the second modernization program for the F-22 Raptor. The first was launched in 2006 and lasted 14 years, ending earlier this year. It included structural modifications aimed at increasing the airworthiness of the fighter. In addition, some work was carried out to update the avionics, communication systems, and new software was installed. However, the Air Force admitted that the modernization carried out did not lead to the required result, the aircraft did not receive many of the functions inherent in modern aircraft. In particular, the helmet-mounted target designation system is still not used.
The F-22 Raptor is a fifth generation multi-role fighter designed to replace the fourth generation F-15 Eagle. A total of 187 units were produced between 1997 and 2011. It is the most expensive fighter in the world - $ 146,2 million per unit.