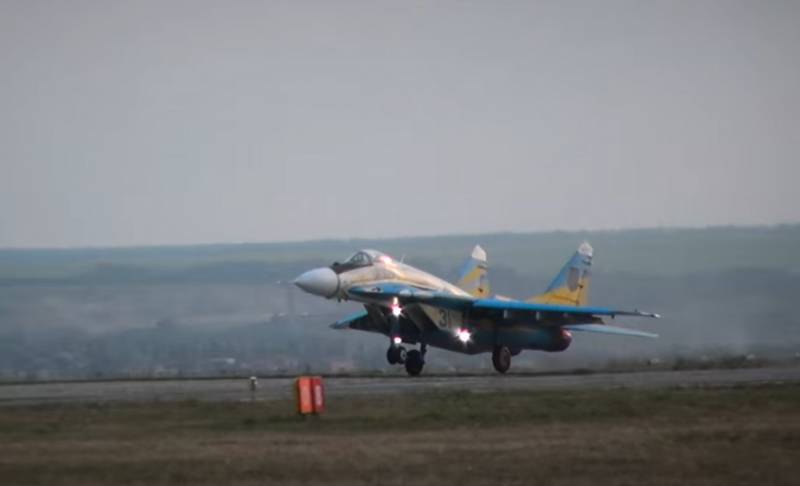 The Ukrainian Air Force sent a two-seater combat training fighter to Lviv for repairs. The only enterprise in Ukraine capable of performing such work will repair this MiG-29UB aircraft for 62 million hryvnia, or 2,4 million dollars.
Such data appeared on the Ukrainian portal of public electronic government procurement ProZorro.
The repair of the fighter was entrusted to the Lviv State Aviation Repair Plant.
In October, the command of the Ukrainian Air Force (military unit A0215) announced a tender for "the second repair of the MiG-29UB2 aircraft. The expected cost of repair work with this fighter was indicated at 62 hryvnia including VAT, that is, $ 131 million. The only participant in the tender was the state enterprise Lviv Aviation Repair Plant, which did not reduce the expected cost of repairs.
According to the conclusion of the Lviv Chamber of Commerce and Industry, the state-owned enterprise is the only one capable of performing the services of the 1st and 2nd repairs, as well as additional equipment of the MiG-29, MiG-29UB aircraft and their components.
In May this year, "Military Review"
Reported
that the Ministry of Defense of Ukraine made an order for the repair
aviation
engines for the MiG-29 and Su-27 aircraft, which are in service with the Air Force of the Armed Forces. Then the deal was hotly discussed in the Ukrainian press. The media criticized the military leadership for repairing Soviet fighters instead of purchasing Western-made aircraft.