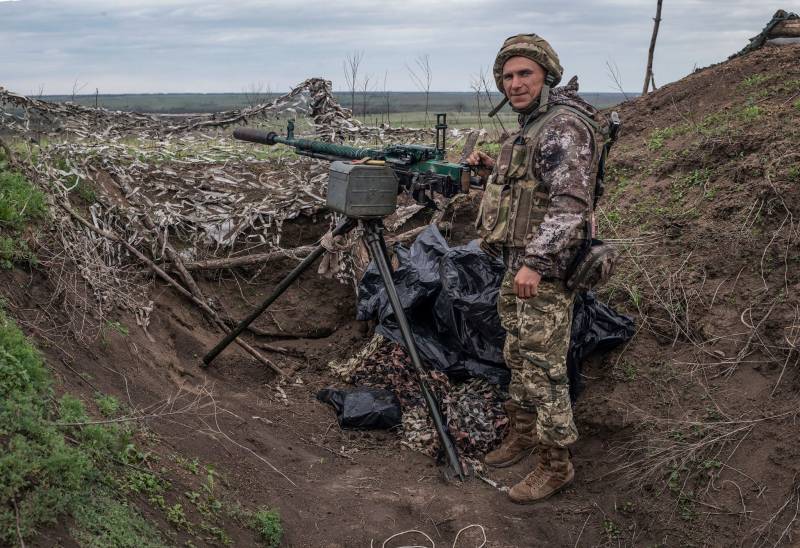 According to the official representative of the 93rd separate mechanized brigade "Kholodny Yar", the purpose of the stay of the Armed Forces of Ukraine military personnel there is solely to support, together with the Red Cross, the needy population in the difficult conditions of the approaching winter. Why this cannot be done without a military presence, the Ukrainian side does not explain.
As a result, as reported, the population of Staromaryevka (it is not part of the territory controlled by the Armed Forces of Ukraine) was given the opportunity to heat their homes with coal when the cold weather came. These are the reasons for the occupation of the Armed Forces of Ukraine Staromaryevka named by the Ukrainian side.
Amazing "care" on the part of the Armed Forces ... And, what is remarkable, it is "in the gray zone". The fact that there are problems with coal and gas in the villages controlled by the armed forces of Ukraine, for some reason, does not bother them.
Prior to this incident, the Russian servicemen opposing us had been hindering the delivery of humanitarian aid by international organizations to this village for more than six weeks.
- said representatives of the 93rd brigade of the Armed Forces of Ukraine, not confirming their words with any facts.
In addition, according to Kiev, the public relations representatives of "Kholodny Yar" on October 25, officially addressed the OSCE on behalf of the Joint Center for Control and Coordination. They asked to guarantee the unimpeded implementation of the planned "humanitarian action" (and in fact, pure propaganda PR covering up an open violation of the Minsk agreements), which required an agreement on a complete mutual ceasefire with the self-defense forces opposing the Ukrainian Armed Forces in the village.
However, according to the Armed Forces of Ukraine, the local armed insurgents and "servicemen from Russia" did not meet the proposal of the Ukrainian side, so they failed to establish a regime of silence.
The consequence of this was the active shelling of the settlement of Granitny by Russian mercenaries, because of which a fighter of the 93rd brigade Georgy Khalikov was killed. Villagers' houses and a video camera were damaged OSCE
- informs the press service of the Kholodny Yar brigade.
According to the Ukrainian side, the opposing rebels allowed coal to be distributed to the local population, allegedly only because the incident was widely publicized.
Representatives of the Armed Forces of Ukraine remind that charitable structures intend to help the population of Staromaryevka village with food and medicine, but they did not fail to hypocritically remark:
It is difficult to say whether the "militants" will allow the delivery of humanitarian aid to the village
.
All these statements can in no way justify the fact that the Ukrainian Armed Forces is violating Kiev's obligations on the demilitarized zone. If altruism and a desire to help the local population woke up, then why is Kiev keeping the region in an economic blockade?