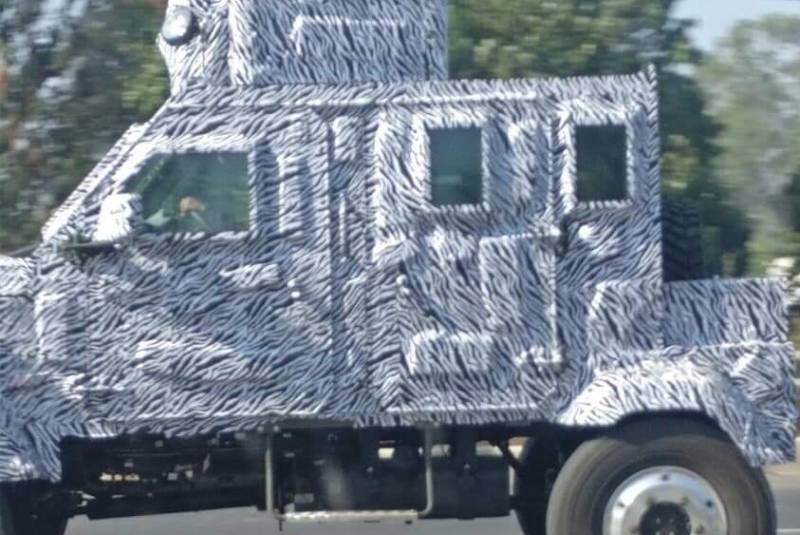 The Indian military demonstrated very unusual camouflage options for military equipment in service. Images of the lightly armored Tata LSV army vehicle, which has several modifications in the Indian armed forces, have appeared online.
One of the used modifications of the army "Tata" is associated with the presence of a machine-gun point.
At the same time, one of the Tata LSV crew members is firing, and 2-3 special forces soldiers can be in the car itself.
Schematic representation: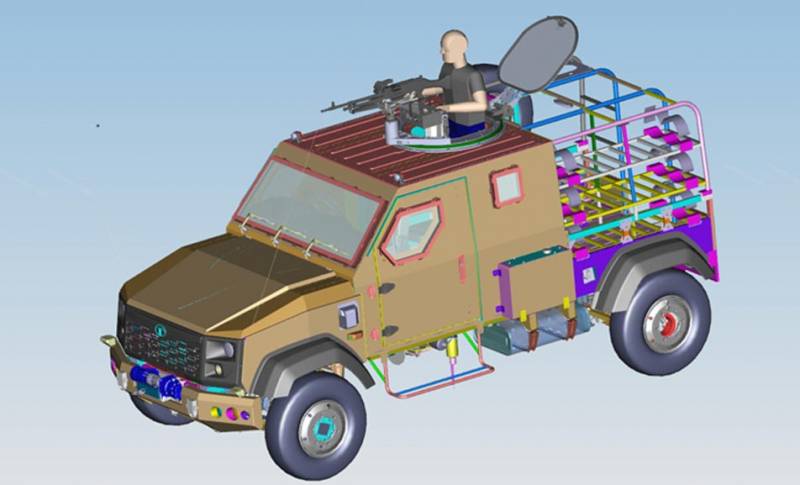 The camouflage, which the network called "zebra", looks rather strange against the background of the landscape - the places where the army vehicle was captured. The alternation of numerous small-format black and white stripes, used in the creation of camouflage in India, is used in the world almost quite rarely. If such use is recorded, then it is usually for areas with the presence of snow cover, for mountainous areas with precipitation in the form of snow.
In India, the original camouflage is used not only on the mentioned version of the Tata LSV, but also on other modifications of the army cars of this brand. The Telegram channel "The Inside Out of the Voenki" publishes several photographs using special camouflage on Tata vehicles.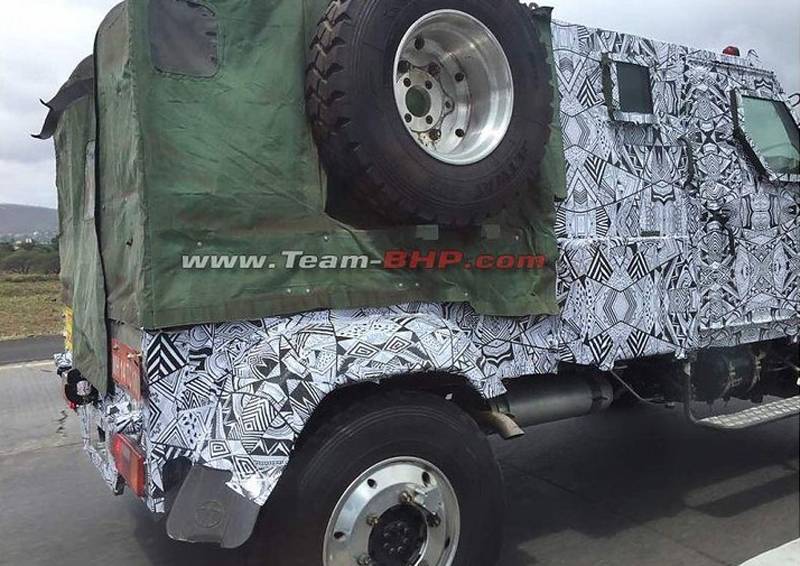 Among other things - black and white vector camouflage, which is particularly original.
The Indian military themselves do not comment on the features of such camouflage.