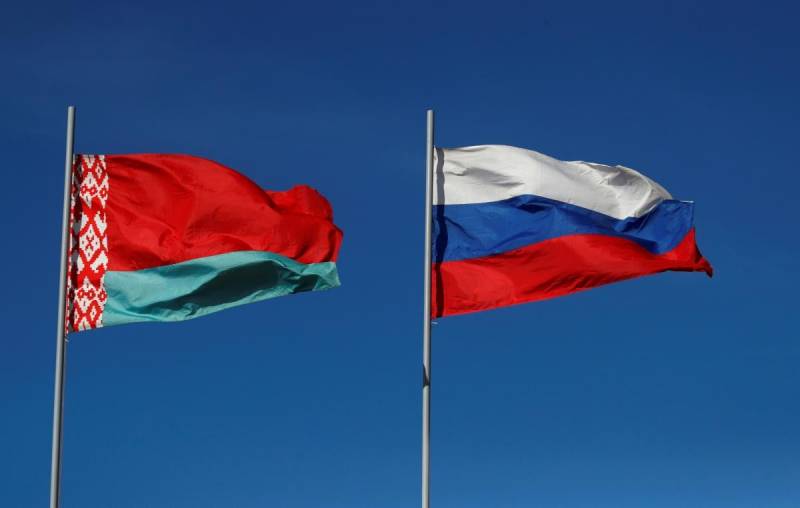 A state cannot be called a state if it does not have official symbols. Now the highest political functionaries of the Union State of Russia and the Republic of Belarus have pondered over such symbols. Legally, the union has existed for at least two decades, but it does not have uniform state symbols to this day.
It was decided to correct the situation, which was confirmed by the State Secretary of the Union of State of Russia and Belarus Dmitry Mezentsev. According to him, work on the creation of state symbols is already underway.
D. Mezentsev made this kind of statement during an interview with reporters.
TC "Russia 1"
.
Based on the results of the work begun, a single union symbol should appear. Moreover, Mezentsev noted that it would not necessarily be the emblem of the SG.
Answering journalistic questions, the Secretary of State noted that the integration processes are continuing. Recently, the leaders of the two countries signed documents within the framework of the so-called decree of the Union State. According to Dmitry Mezentsev, as part of the integration processes at the moment it is not planned to switch to a single currency, although the agreement provides for such a possibility.
Mezentsev pointed out that even in the difficult times of the pandemic, both the Russian and Belarusian rubles have shown their resilience.
Recall that, commenting on the signing of agreements as part of the integration process, the President of Belarus jokingly complained that Vladimir Putin "did not take him with him to Crimea." Several statements by Lukashenka about Crimea in Belarus were called in fact the recognition by the Belarusian president of the Russian ownership of the peninsula.