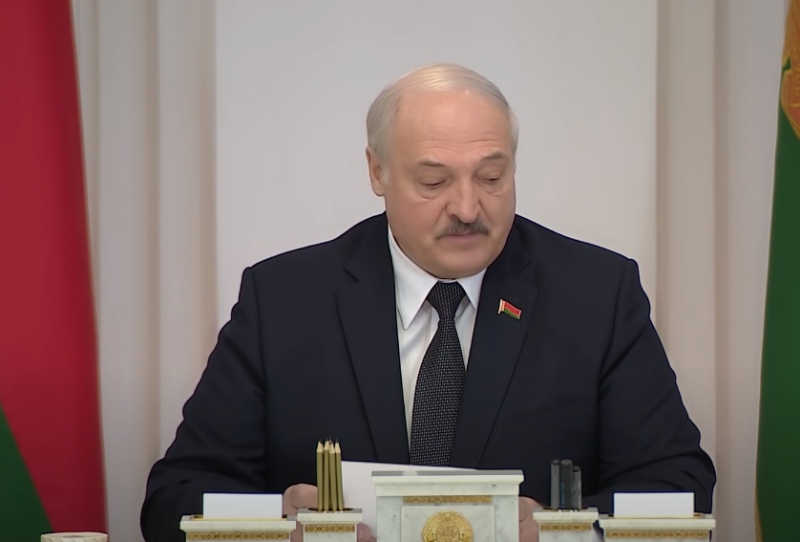 Belarus has long recognized Crimea as Russian, and the statement by Belarusian leader Alexander Lukashenko on Thursday, November 4, only confirmed this, said Andrei Savinykh, chairman of the Permanent Commission on International Affairs of the House of Representatives of the National Assembly of Belarus.
Minsk is sure that Lukashenka recognized Crimea as Russian. According to the Belarusian parliamentarian, Belarus has long recognized Crimea as Russian, the only thing that did not exist was a political statement about it for the press. However, Lukashenka's statement on Thursday is such a confession, Savinykh is sure.
Both de facto and de jure, Crimea has long been recognized by the Russian Belarusian side (...) The president's statement was that this is a political reality. Today it was unambiguously announced (...)
- said the Belarusian politician.
Earlier during the videoconference, Lukashenko complained that Putin did not take him with him to Crimea. The Belarusian president congratulated the Crimeans on the Day of National Unity and complained that he had not been to Crimea for a long time, where Belarusians need to solve "many problems". In response, the Russian leader advised him to visit Sevastopol. Note that since the reunification of Crimea with Russia, Lukashenka has never visited the peninsula or even talked about it.
Earlier, the Belarusian president said that he would recognize Crimea as Russian only when "the last Russian oligarch" does it and starts supplying products there. Officially Minsk does not recognize Crimea as a Russian region.