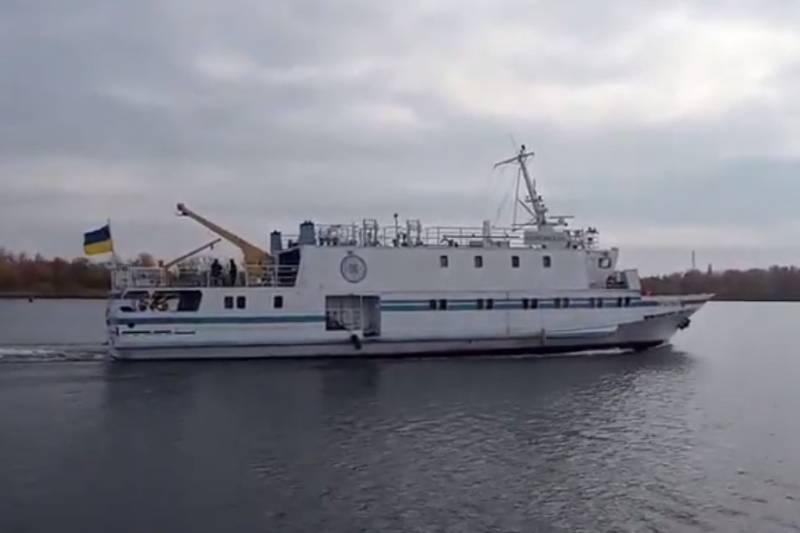 After dock repairs, the Ukrainian ship "Gidrobiolog", owned by the National Academy of Sciences (NAS), was launched. This research craft has successfully passed sea trials until October 28 of this year.
Sergey Afanasyev, director of the Institute of Hydrobiology of the National Academy of Sciences of Ukraine, announced this on his Facebook page.
In his publication, he published congratulations and words of gratitude to all those involved in the restoration of the ship.
The hull, built from aircraft-grade aluminum, has actually not corroded to this day. The unique river-sea ship was designed and equipped for scientific research of a wide profile, from purely hydrological or ichthyological to radiological, hydrogeological and hydrophysical, in particular, by hydroacoustic methods
- wrote Afanasyev.
The Hydrobiologist is capable of taking on board 24 scientists. But if we are talking about long sea expeditions, then its capacity will be no more than 12 people.
In his publication, Afanasyev noted that, "unfortunately, the state has not allocated and is not allocating a single target state hryvnia for the repair and maintenance of this vessel". According to him, all financing is carried out at the expense of the special fund of the National Academy of Sciences of Ukraine.
The vessel was built in 1992. Its total service life was 500 hours in 30 years. That is how long the Gidrobiolog was in operation during this time, which is why it is considered an "exclusive" research vessel.
The city of Kiev is considered to be the port of his registration. The Gidrobiolog is the first and only vessel of the Evpatoria class.
At the same time, the National Academy of Sciences itself still cannot say for sure what exactly will be investigated with the help of this vessel, and, most importantly, who will allocate funds for its operation. In this regard, the National Academy of Sciences of Ukraine expects a possible receipt of a foreign order.