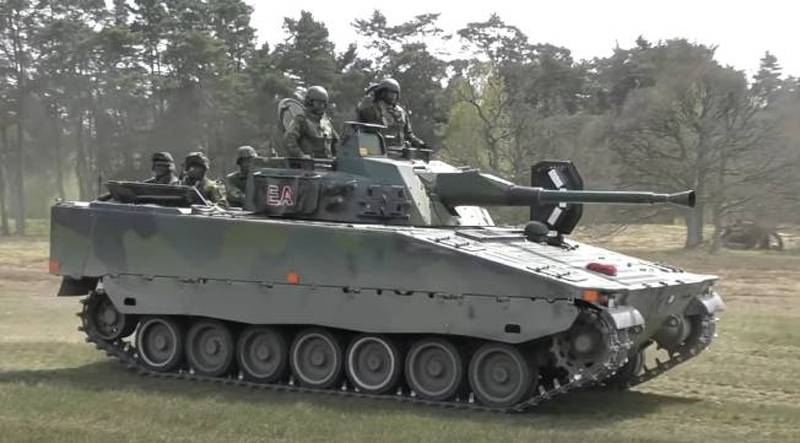 Back in May 2016, BAE Systems signed an agreement to modernize the fleet of CV90 infantry fighting vehicles of the Swedish Armed Forces. As part of the BMP upgrade program aimed at extending their service life, the company will increase survivability, strengthen the turrets and improve other characteristics of the 256 Strf CV90 BMPs.
Recall that the CV90 is a family of tracked combat vehicles produced by the aforementioned British BAE Systems, which at one time acquired the original creator of this BMP - the Swedish company Hägglunds. Machines of this type have been produced since 1993, to date, more than 1100 units have been produced. This technique, besides Sweden and Great Britain, was supplied to other countries.
The Swedish armed forces currently have 350 CV90 infantry fighting vehicles (Stridsfordon 90). The improved version of the C9040A features many of the latest improvements and is capable of efficient fire while driving
The new version received an improved turret, optimization of the interior space of the vehicle, but at the same time its capacity was reduced from 8 to 7 paratroopers.
The main armament of the Swedish CV9040 is the automatic 40 mm Bofors Defense 40 / 70B cannon, capable of firing at ground and air targets. The gun's automatic equipment allows firing both single shots and fixed bursts of 4 or 8 ammunition, while the rate of fire is 5 shots per second. Both the gunner and the crew commander can aim the cannon.
The upgraded CV9040 BMP can be visually identified by the added damping cylinder at the front of the turret, which stabilizes the gun while firing on the move.