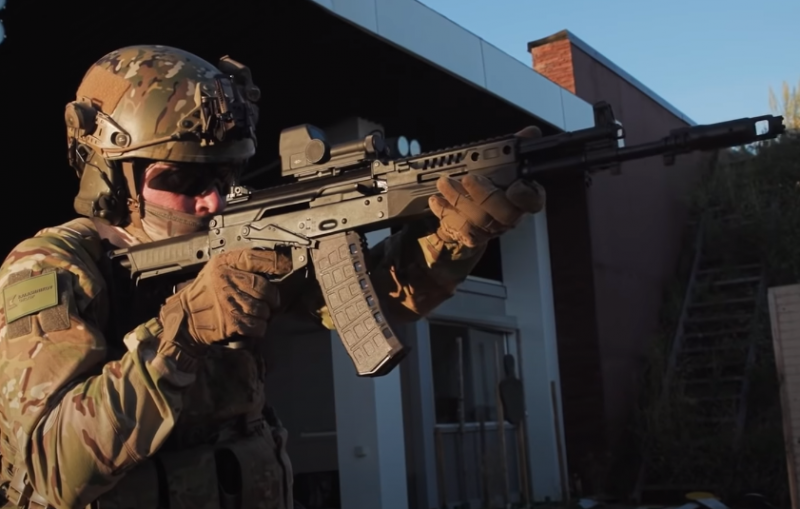 The Ministry of Defense continues to re-equip the Russian army with new assault rifles. According to the press service of the military department, a batch of the latest AK-12s entered the Eastern Military District.
The new AK-12 Kalashnikov assault rifle was re-equipped by scouts from the combined arms army of the Air Defense Forces stationed in Buryatia. How many machines in the received batch are not reported, it is noted that all
weapon
intended for intelligence and special forces. The received AK-12s have already been zeroed in at military training grounds.
The new weapon comes as part of the state defense order to replace the AK-74M Kalashnikov assault rifles in service with the troops. It is emphasized that the new AK-12 assault rifles have increased barrel wear resistance due to new technologies used by the manufacturer. In the machine, the shortcomings identified in the framework of the experimental military operation have been corrected.
AK-12 has an increased accuracy of fire and improved ergonomics. The buttstock is foldable, adjustable in length, there is a Picatinny rail on the receiver. A 40-mm grenade launcher is installed on the machine.
Deliveries of AK-12s to the Russian army began in December 2018, when the Ministry of Defense received 2,5 new assault rifles. On the adoption of the AK-12 (5,45 mm caliber) and AK-15 (7,62 mm) assault rifles, as well as the AEK-971 (5,45 mm) and AEK-973 (7,62 mm) assault rifles, the War Department officially announced in March 2019. In total, within the framework of a three-year contract, more than 150 thousand AK-12 and AK-15 assault rifles are to be supplied to the Russian Armed Forces.