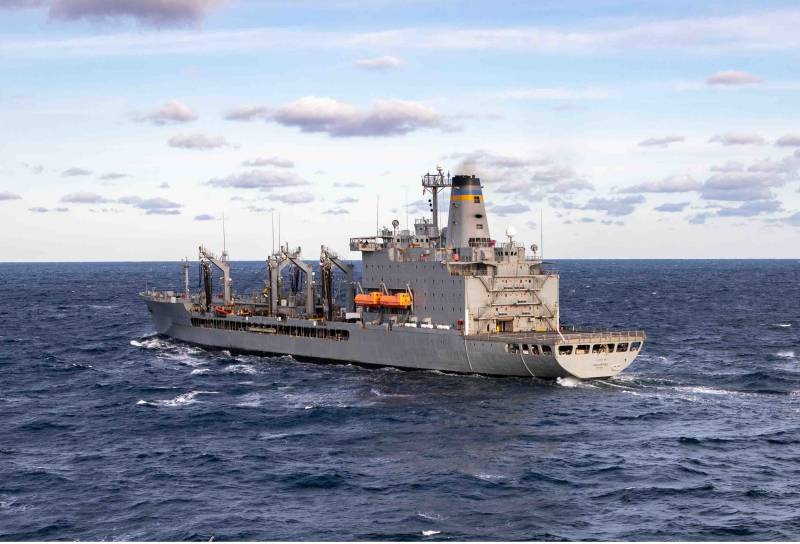 The Sixth Fleet of the US Navy is increasing the grouping of American ships in the Black Sea. As reported on the official page
fleet
on Twitter, USNS support tanker John Lenthall (T-AO-189) moved to the Bosphorus.
The command of the Sixth Fleet has decided to send the tanker John Lenthall to the Black Sea. He must join the flagship of the Sixth Fleet, the command ship USS Mount Whitney (LCC 20) and the destroyer URO USS Porter (DDG 78), which are already in the sea. So far, the task of the group is called "conducting operations with allies and partners."
In addition to official tasks, the US Navy group will solve others. It is not for nothing that the flagship of the Sixth Fleet USS Mount Whitney (LCC 20) has equipment for conducting electronic reconnaissance, as well as observing the air, surface and underwater situation. The presence of the tanker will make the ships of the US Navy more autonomous and eliminate unnecessary port visits.
In Moscow, the deployment of US Navy ships in the Black Sea was called aggravating the situation, which does not contribute to stability in the region. At the same time, the Kremlin stressed that Russia is ready for any development of the situation in the Black Sea and, if necessary, "will ensure its security."