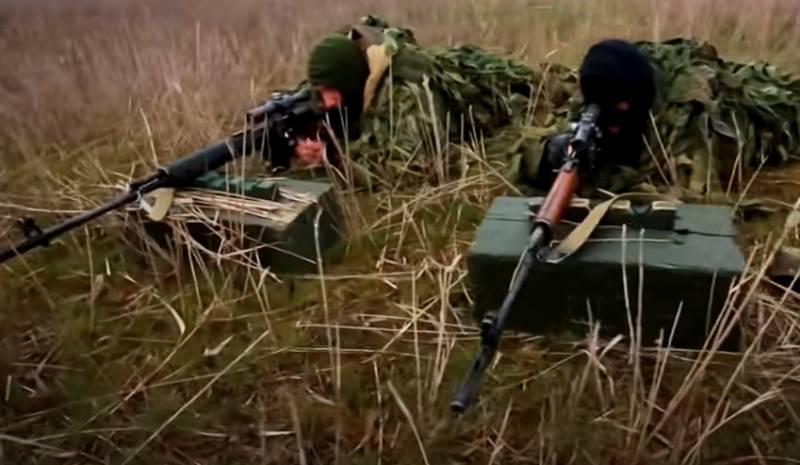 The work of a sniper is a special type of military activity that can be associated with waiting for a specific target for many hours, actions at any time of the day or night, with special camouflage formats. Sometimes one sniper point, chosen in a special way, allows you to inflict such damage on the enemy that a platoon of submachine gunners would not do.
The tasks of modern snipers of special units include the destruction of representatives of the terrorist underground, the leaders of illegal armed formations, the command staff of enemy units and formations.
To identify the best of the best among snipers, special competitions are held. They involve sniper pairs from various law enforcement agencies, including the Ministry of Defense, the FSB, and others. There are two people in one team. Each of the shooters has a maximum of a pair of rifles, and he is free to choose the type and manufacturer for participation in the competition on his own.
Sniper rifles can be equipped with sighting devices of the choice of participants in practical shooting competitions. The choice of cartridges is also free, but there is a limitation here - the maximum caliber of ammunition should not exceed 9 mm.
As described in the Military Acceptance program at the Zvezda shopping center, during the competition, which took place in the Krasnodar Territory, only one participant had a SVD. Most of the participants bypassed the SVD at the tournament, choosing other options
weapons
... It is believed that the power of the most massive sniper rifle of the RF Armed Forces is not enough to become the winner of the tournament being held.
Details about the special forces sniper competition: