Air defense, built in the south of Russia, will be strengthened by MANPADS "Verba"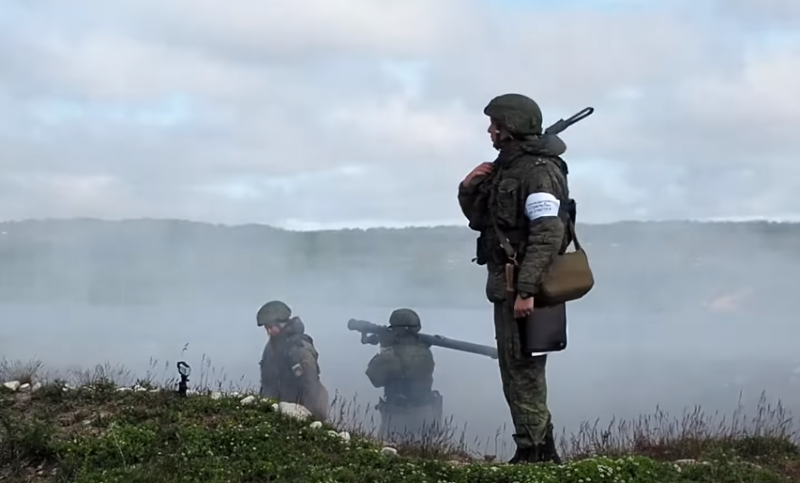 The air defense being built in the south of Russia will be strengthened by the Verba MANPADS. The decision to fully re-equip the units of the Southern Military District with a new portable anti-aircraft complex has already been made by the Ministry of Defense.
The military department decided to re-equip the anti-aircraft units of the Southern Military District with 9K333 "Verba" MANPADS, the supply of anti-aircraft systems to the troops has already begun. As noted, rearmament will take the end of this year and the whole next. Moreover, MANPADS will be supplied as a set, i.e. in addition to the anti-aircraft complex itself, the Garmon radar stations, the Barnaul-T automated control systems and armored vehicles for the transportation of anti-aircraft crews will be supplied.
As reported
"News"
citing military sources, the first sets of "Verba" MANPADS have already arrived in the Southern Military District. In the summer of this year, the motorized rifles stationed in the Stavropol Territory received the first 50 sets of anti-aircraft complexes. Currently, anti-aircraft units are retraining MANPADS operators for a new complex.
The "Verba" MANPADS is the most modern of the Russian anti-aircraft units in service, it implements the principle: "fire - forget". The rearmament of the Southern Military District is associated with the situation developing in the south. The southern direction in the Ministry of Defense is considered the most potentially dangerous. Here is the Caucasus with Georgia, the Black Sea with NATO and Ukraine, which cherishes plans to "return" Crimea.
Today, the military is building a deeply echeloned air defense in which the Verba MANPADS will take its proper place and will be used against low-flying attack helicopters, cruise missiles and unmanned aerial vehicles, including the vaunted Turkish Bayraktars, which are prayed for in Kiev.