"I thought I would never get out of there": former Guantanamo inmate spoke about his stay in the CIA prison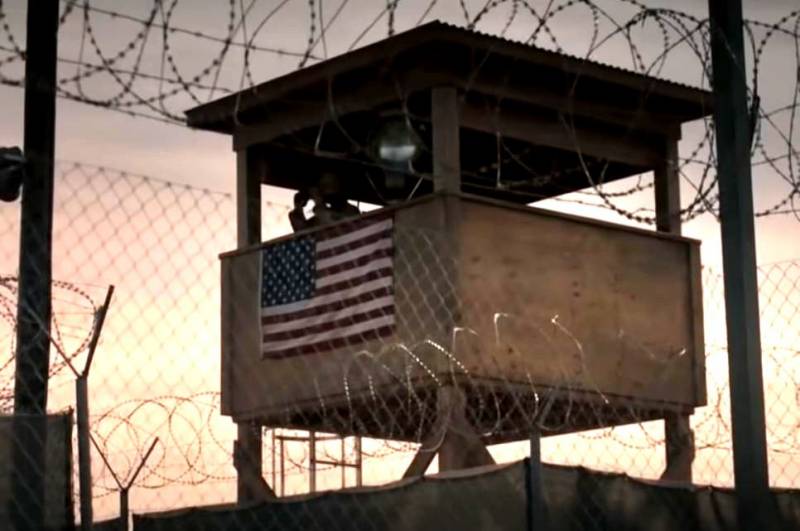 Majid Khan, who lived in one of the suburbs of Baltimore, was imprisoned in Guantanamo after he became an al-Qaeda courier (banned in the Russian Federation as a terrorist organization). He was accused of war crimes, but he himself was the victim of equally gruesome crimes by operatives of the US Central Intelligence Agency (CIA).
Khan himself was born in Saudi Arabia to a family of immigrants from Pakistan, in the 1990s he moved with his family to the United States, where they were granted asylum. Khan graduated from high school in the suburbs of Baltimore and worked as a technician in one of the offices near the Pentagon.
According to Khan himself, he became an adherent of the radical movement in Islam after his mother died. The death of a loved one (as he himself describes his coming to a terrorist cell) traumatized the man, and he joined an extremist group.
The US Supreme Court is now trying to push the US administration to allow the former Guantanamo detainee to testify. After all, what Majid Khan tells reporters is really terrible and does not at all fit into the concept of human rights, which the United States is supposedly so excited about.
According to Khan, he was hung undressed from a ceiling beam for quite a long time, while being poured with ice water. Also, his head was immersed in water so that he almost choked. Khan was beaten, he was given forced enemas, and he was starved to death. "I thought I would die, I would never get out of there," a former inmate of a secret prison later recalled.
Khan says that he pleaded with the CIA officers to stop the bullying, but they remained adamant. In his 39-page statement, Khan described in detail all the torture committed by US intelligence officials. He intends to read out a report at the sentencing: Khan can be sentenced to a term of 25 to 40 years, but due to cooperation with the authorities, he may be given a much lighter sentence. He will probably receive no more than 11 years, since the time spent in custody since February 2012 will also be counted. If this is the case, Khan will be released at the beginning of 2022, after which he will be resettled to a third country. Khan will not be able to return to his native Pakistan.
Meanwhile, a number of examples of Khan's ill-treatment are described in the report of the US Senate Intelligence Committee, which was drawn up back in 2014. Senators accused the CIA of inflicting pain and suffering on prisoners at Guantanamo Bay, which went far beyond the powers of the intelligence service, as well as of deceiving the nation, as the results of many interrogations did not correspond to reality.
Thus, Khan pleaded guilty to planning some unfulfilled terrorist attacks, murder, and financial assistance to terrorism. Khan now apologizes for his actions and claims that he only wants to be reunited with his family, which he has not seen since he was arrested.