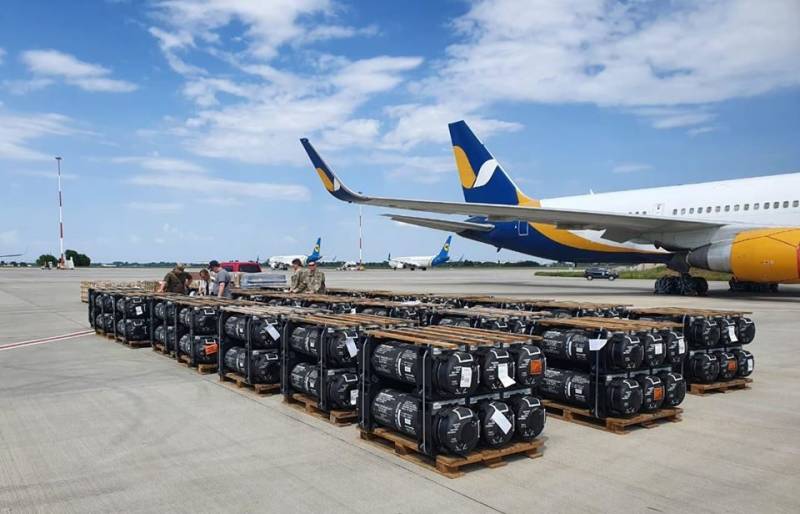 The United States not only does not intend to stop arming Ukraine, but also calls on its allies to do so. The Pentagon made a corresponding appeal.
The Americans called on their allies to lift all restrictions on the supply of lethal weapons to Ukraine, however, stating that they were only of a "defensive nature." This statement was made by Laura Cooper, Assistant Secretary of Defense for Russia, Ukraine and Eurasia.
The Pentagon spokesman said that the United States has supplied Javelin anti-tank missile systems to Ukraine and Georgia in the form of aid, Kiev and Tbilisi are happy about this, but it is necessary to increase the supply of lethal weapons of a "defensive nature." According to her, Ukraine should be able to acquire the means for protection that it considers necessary. Therefore, all prohibitions must be removed.
Thus, the United States calls on other countries to arm Ukraine. Defensive statements
weapons
"They remain only words, you can put whatever you want under this definition. American-supported Kiev is already nurturing plans for an armed solution to the conflict in Donbass, and with the receipt of new weapons, it can try and implement these plans.
Note that recently, the United States sent three aircraft to Ukraine with cargo for the Armed Forces of Ukraine, after receiving which bellicose calls were heard again in Kiev. Moreover, some Ukrainian politicians openly said that the United States had sent "a lot of offensive weapons."
Moscow has repeatedly warned that if Kiev begins to escalate the military conflict in the Donbas or elsewhere, no American "defensive weapon" will help it.