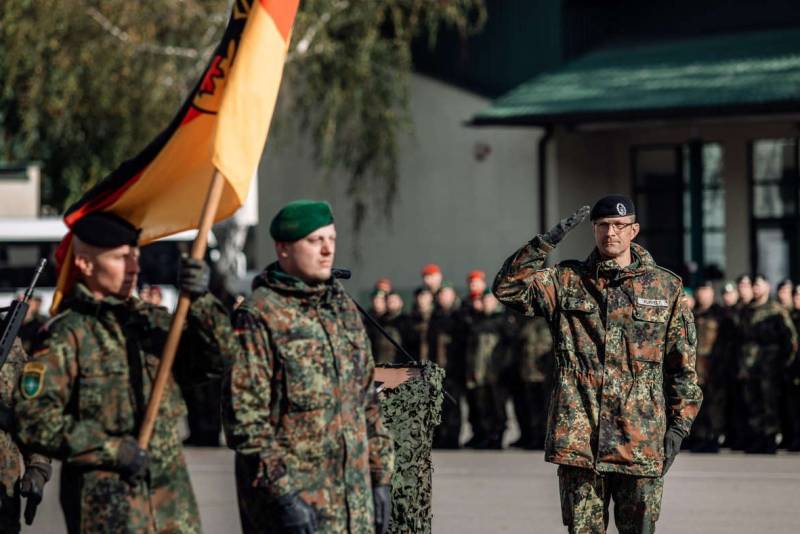 Now the leadership of the Social Democratic Party of Germany, together with the free democrats and "greens" are working to create a ruling coalition in the Bundestag (German parliament). Despite many differences in the positions of these political movements, they came to a common opinion that the German Armed Forces needed to be reduced.
The newspaper Die Welt writes about this.
The publication notes that the Bundeswehr is unhappy with the plans of German legislators to reduce the army. They worry that after the reduction, the German Armed Forces will not be able to ensure either the defense of their country, or effective participation in the international missions of the North Atlantic Alliance.
According to the German press, German parliamentarians are not satisfied with the constant growth of defense spending in Germany. They think it's time to stop him. Their position does not correspond to the plans of the German Ministry of Defense, headed by Ms. Annegret Kramp-Karrenbauer, which plans to increase the number of Bundeswehr by 20 thousand people in the next decade, that is, from 183 to 203 thousand troops.
On the other hand, German journalists do not take into account that Germany is a member of NATO, an organization where the United States plays a decisive role. Therefore, the defense potential of Germany depends more on the American military contingent located in this country than on the increase or decrease in the number of the Bundeswehr.