China tested weapons capable of destroying aircraft carriers and naval bases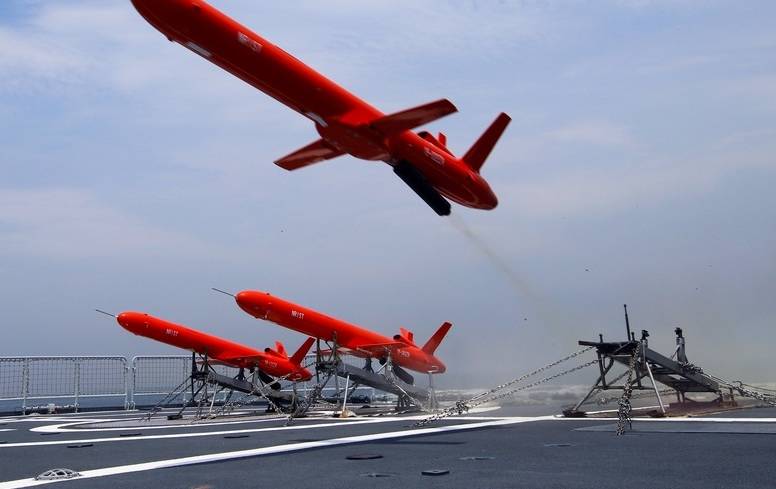 The effect of inflicting damage on the enemy is achieved through the impact of a powerful blast wave. Thus, you can destroy a surface object or destroy a coastal port, discreetly delivering explosives to the target. The evidence of the existence of the underwater munition has not yet been presented. Information about the new Chinese "miracle bomb" in the Russian-speaking segment of the Internet appeared with reference to the British tabloid "Daily Mail" - the British, in turn, refer to sources in the Chinese military leadership, who report the test.
The full capabilities of the new technology have not yet been described. Part of the purpose of an underwater warhead is the ability to destroy objects on the surface of the water and coastal communications, including naval bases, of the enemy in order to damage enemy infrastructure. In the event of a conflict, you can quickly disable the material and technical base or communication between the links of defense or attack.
At the same time, Chinese sources hint at some specific prospect: during the tests, the blast wave completely destroyed a large surface object, therefore, even aircraft carriers are included in the list of vulnerable targets.
News
about underwater
weapons
literally "pops up" in the context of the escalation of tension in relations between the PRC and Taiwan. It is noteworthy that simultaneously with the "sensation" from the British media, an interview with CNN appeared the day before, in which the head of Taiwan Tsai Ing-wen admitted the possibility of negotiations with China in order to resolve the problem of the conflict and find an option for "peaceful coexistence."
Ministry of Defense of the People's Republic of China eng.mod.gov.cn