In the American press: Strategic missile carriers B-1B Lancer can send the Baltic and Black Sea fleets of Russia to the bottom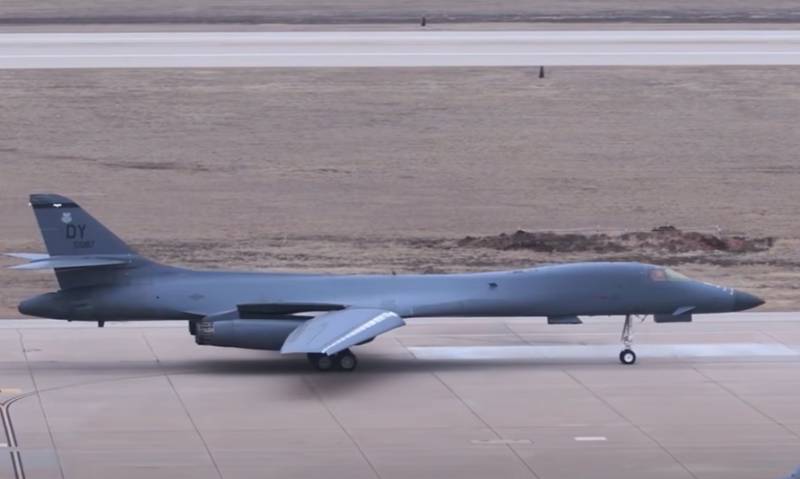 For some time now, the Western edition of Forbes decided to engage not only in economic analytics, but also in an attempt to consider military issues. Moreover, often this kind of consideration is associated with rather provocative materials from the author David Ax, who previously worked in another American media.
The next Forbes publication examines the appearance of strategic bombers near the borders of Russia. We are talking about the US Air Force B-1B Lancer missile carriers, which fly over the waters of the Baltic and Black Seas.
The aforementioned American observer writes that a pair of B-1B Lancer strategic bombers are capable of destroying the Russian Baltic fleet by firing 48 long-range anti-ship missiles at the ships. The officially announced range of aircraft-based LRASM-A missiles is about 800 km.
David Ax:
The use of such a number of missiles makes it possible to send both the Baltic and Black Sea fleets of Russia to the bottom. This eliminates the main threat to both US ships and the fleets of US allies in the Eastern European region.
The American author writes that the range of LRASM missiles makes it possible to carry out attacks on ships in the waters of the Black and Baltic Seas "from practically any point in the airspace, without entering the zone of operation of the Russian air defense."
If we are guided by the logic of the American observer, then Russian strategic missile carriers are capable of destroying any US fleet at its base, and without using their nuclear arsenal. Or is it a taboo for American observers to consider the "reverse effect"? ..