Australia hopes to get new nuclear submarines from the United States before the end of the life of its submarines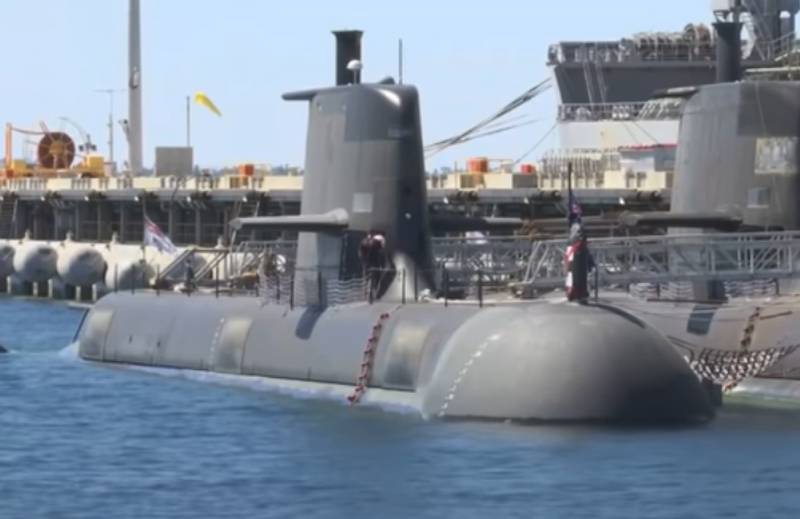 Canberra will not create its own submarines for its Naval
fleet
, but will choose one of the existing designs in service with other countries. At the same time, the plan provides for the withdrawal of the transfer of submarines to the Navy until 2040.
It is reported by the Australian newspaper The Sydney Morning Herald.
The country's naval forces may be left without a submarine fleet if the service life of the submarines in service ends, and new submarines have not yet been delivered. Therefore, Australia hopes to receive new nuclear submarines (nuclear submarines) from the United States before the end of the life of their submarines.
The fears came after Australian Prime Minister Scott Morrison announced last month that he was abandoning a $ 60 billion contract with France to build conventional submarines and would instead develop a nuclear-powered submarine fleet alongside the United States and Britain as part of a new defense pact AUKUS.
But the problem is that Australia's first Collins-class submarine should be retired in 2038, and new nuclear submarines for the Australian Navy may not yet be ready by the 2040s.
Australian Navy chief Vice Admiral Mike Noonan said that if this happens, the six Collins-class submarines, which have been in service since the 90s, will have to undergo a complete modernization in order to keep them in the fleet after 2040. At the same time, if replacing the engine is able to extend the life of the submarine for a long time, then if signs of fatigue in the metal of the hull are found, the submarine will have to be written off without options.
https://en.wikipedia.org/, U.S. Navy