"And before that, they kidnapped a representative of Lugansk in the JCCC": abroad they react to the use of the UAV "Bayraktar" in the Donbas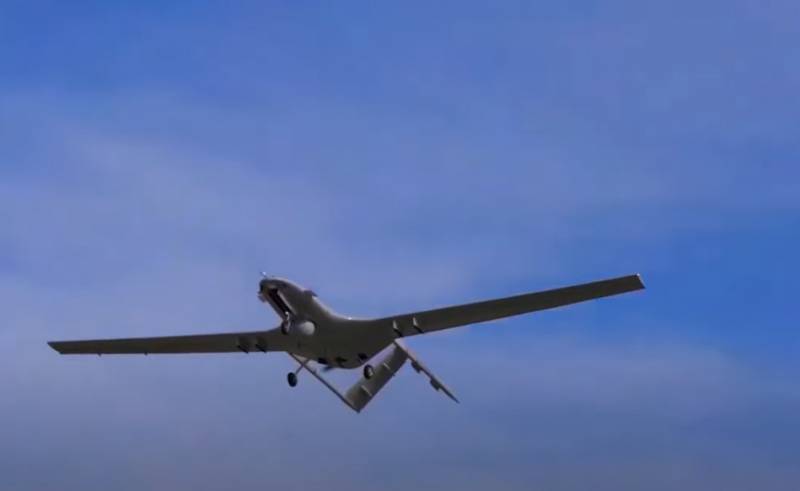 Foreign media and experts react to the first use of the Turkish strike by the Ukrainian troops
drone
Bayraktar-TB2 in Donbass. Recall that information about this kind of use was first voiced by one of the Ukrainian journalists, and then confirmed by the General Staff of the Armed Forces of Ukraine. Reaction to a corrective strike
aviation
ammunition in foreign media is evaluated differently.
The Turkish media are trying to speak from a neutral position, pointing to the fact that Ankara sold such drones not only to Ukraine. Earlier, they entered service with the armies of Azerbaijan and Qatar, Saudi Arabia is interested in acquiring Bayraktar. It is also indicated that Turkey has been selling Bayraktars to the EU since May of this year. Poland is the first EU country to buy such attack UAVs from Ankara.
Canadian media write that "the Ukrainian army protects the territorial integrity of the country." Moreover, this is written by the same overseas media that in the mid-1990s denied such a right to Russian troops in the North Caucasus.
The Spanish correspondent of Euronews, talking about the use of the Turkish Armed Forces
drone
, writes that "this is the first time Ukraine uses such strike weapons in a separatist region." At the same time, Spanish reporters emphasize that the Ukrainian command does not even hide the use of Bayraktar.
From the report:
Kiev has already operated these drones during exercises with NATO, but so far they have not been used in the conflict in Donbas.
Spanish users, commenting on the report, point out that such actions of Kiev may have the opposite effect - the final rejection of Donbass. In the comments, Catalonia is cited as an example, in which separatist sentiments are also strong:
Imagine if, against the background of separatist uprisings in Catalonia, our troops would strike at the Catalans? It is difficult to predict the consequences, but I think that after that Madrid would hardly have been able to agree on something with the Catalans.
In the Czech edition of Seznam Spravy, author Lukasz Marek writes:
The General Staff of Ukraine said they decided to take action after Ukraine, through the OSCE mission, asked the separatists to stop the shelling. However, the separatists did not react in any way, so Kiev decided to stop the shelling by force.
The Vietnamese press, in turn, remind that before that Ukraine kidnapped a representative of Lugansk (LPR) in the JCCC and continues to hold him captive. For some reason, Kiev did not apply to the OSCE SMM on this matter.
The German media draws attention to the fact that the issue of the use of an attack drone by the Ukrainian troops has promised to be carefully studied in Moscow.