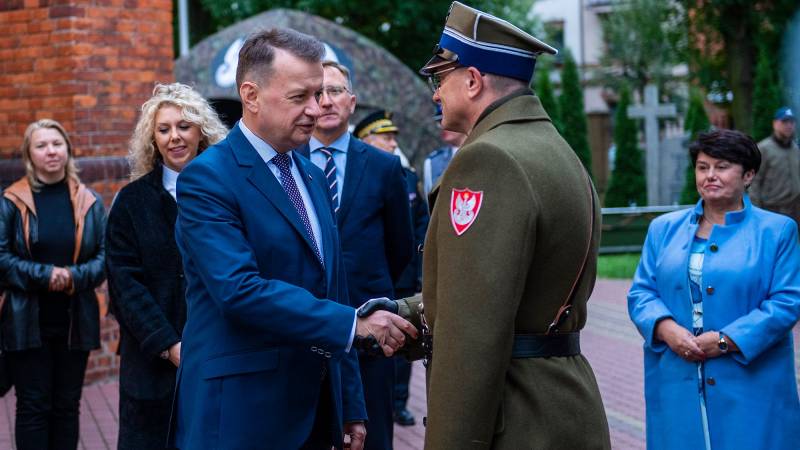 In Poland, the situation with the next cold snap in relations between Russia and NATO is being discussed. It would seem that relations between Moscow and the Western military bloc are already worse than ever, but the other day the situation in this regard has become even more complicated. Russia has decided to suspend the work of its permanent mission to NATO. At the same time, the work of the NATO mission in Moscow was terminated. Such measures on the part of the Russian Federation were a response to the deprivation of accreditation of eight diplomats at once in the permanent mission to the alliance. Recall that the Russians were accused of espionage. Such accusations have already become almost commonplace for NATO countries against Russian diplomatic personnel.
Polish expert Witold Jurasch writes that the mutual demarches of Russia and the North Atlantic military bloc can be equated with a "full-scale breakdown of relations."
According to Yurashch, this attracts special attention, because "for Russia, it was the diplomatic representation at NATO that was one of the most important." As a "confirmation" of his words, the Polish expert cites the example of Dmitry Rogozin, who, after leaving the post of Permanent Representative of the Russian Federation to NATO, moved to the government as deputy chairman.
Yurashch:
But from this importance for Russia, the diplomatic mission did not have any responsibility for security. There was no prevention of possible negative consequences.
The Polish author writes that Russia "continues to build a policy of dividing the West." According to Yurashch, Moscow is trying to differentiate countries into Russophobic and rational. Poland is classified by Moscow as Russophobic, therefore, as Yurashch writes, Warsaw is gladdened by the rupture of relations between Moscow and NATO.
In the same material, the Polish expert writes that, by and large, the rupture will not affect Russia's bilateral relations with individual countries of the alliance. With those with whom they were already bad (with Poland, for example), they will remain bad, and with those with whom Moscow found common ground, work will continue without the diplomatic missions of the entire North Atlantic bloc in Russia and Moscow at the North Atlantic bloc.