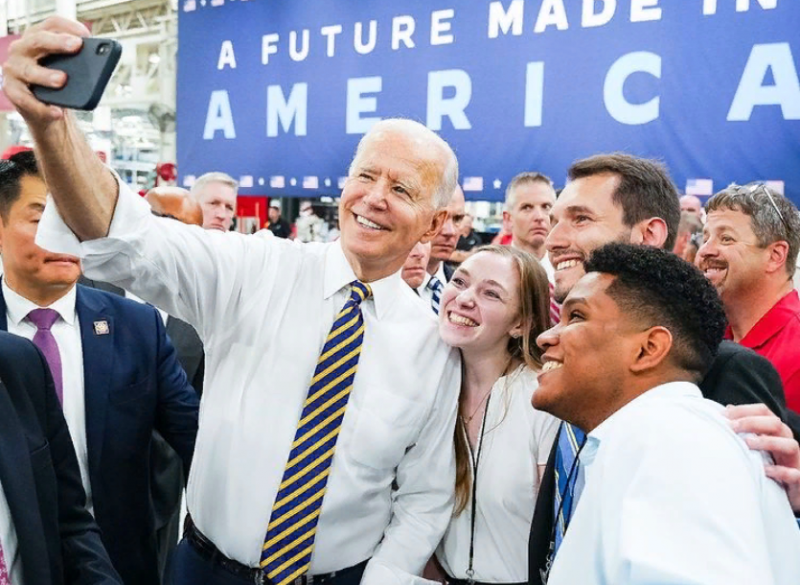 The American Congress criticized the policies pursued by the Joe Biden administration, stating that the US president does not deal with America's problems on the world stage. Republican member of the House of Representatives Bob Good made a statement.
The congressman accused Biden of the internal crises in the United States, the situation in the energy sector and ignorance of foreign policy processes. According to him, the position of the United States on the world stage has weakened and Biden is to blame for this. Goode stressed that with such a president, Russia, Iran and North Korea have no reason to fear the United States. And in addition to the above countries, there is also China, which "rattles
weapons
", and the USA is just watching this.
They blame Biden in Congress and the internal problems of the United States, which include rising inflation, crime, unemployment, as well as the energy crisis, in which America is forced to buy energy from other countries, meaning Russia, which has increased oil supplies to the United States.
It is noted that recently Biden's rating has dropped significantly, including due to the actions of opponents from the Republican Party. At the same time, it is emphasized that despite the accusations of "peacefulness", Biden adheres to a rather tough position in relation to Russia and is not going to change it. On the other hand, in the opinion of political experts, it is not worth paying much attention to statements such as those made, the opposition always criticizes the winner. In the event of any threats, Republicans and Democrats immediately forget about their differences.