"Calm" versus "Cliff" and "Bal": The Black Sea Fleet worked out the destruction of a group of enemy ships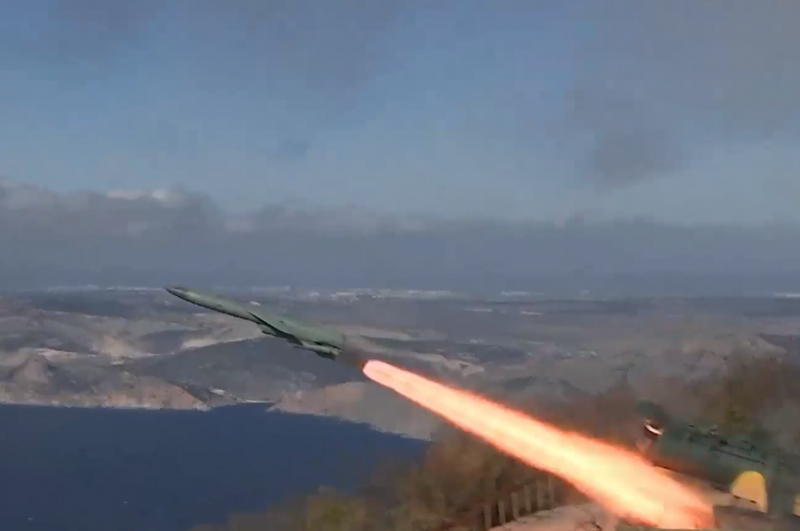 Against the background of NATO statements about the need to increase the military presence of the alliance ships in the Black Sea, the Black Sea Fleet conducted exercises to destroy the enemy's naval grouping. According to the press service of the Black Sea Fleet, the project 11356 frigate "Admiral Grigorovich" played the role of a mock enemy.
As part of the exercise, the crew of the Utes coastal missile complex discovered a frigate, after which they launched a Progress rocket at it. The ship's crew detected the missile and destroyed the target at a distance of about 40 km using the Shtil anti-aircraft missile system. At the same time, the Bal ballistic missile system worked out striking at the naval group of the simulated enemy, firing the Kh-35 anti-ship missiles from camouflaged positions.
The press service of the Black Sea Fleet emphasized that the tasks of the exercises were completed in full, the missilemen practiced detecting and destroying the ships of the imaginary enemy, and the ship's crew repulsed a missile attack. The exercise area was closed to navigation in advance.
Note that exercises of this kind are far from the first conducted on the Black Sea
navy
.
Coastal missile system "Utes" (in the years of the USSR "Object-100", or "weaving") was created in 1957 in the area of ​​Cape Aya. Transferred to the Ukrainian Navy after the collapse of the USSR, the complex, consisting of two divisions, fell into disrepair: one division was mothballed, the second completely fell into a sky-ready state. Restoration work began in 2014 immediately after the reunification of the peninsula with Russia.
Created back in Soviet times, the Utyos complex is equipped with P-35 anti-ship cruise missiles with a firing range of up to 300 km, and since 1982 with a modification of this extended-range Progress missile. The flight range of the Progress anti-ship missile is up to 460 km.