The newest modification of the T-72 tank will appear on the Afghan border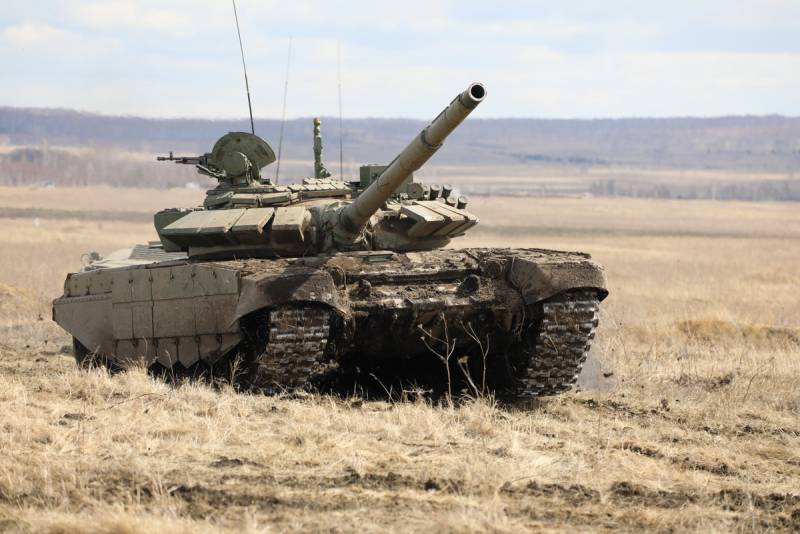 Russian Defense Ministry confirms rearmament of 201st military base in Tajikistan with more modern
Tanks
... Colonel Yevgeny Okhrimenko, chief of staff of the formation, said that by the end of the year, the tankers will receive modernized T-72B3M battle tanks.
The rearmament of the base is carried out against the background of the Taliban * coming to power in neighboring Afghanistan * (the movement is banned in Russia as a terrorist movement). To enhance the combat capabilities of the base, 30 T-72B3M tanks will enter service with a separate tank battalion, they will replace the earlier modifications of the T-72, which are currently in service.
The fact that the Russian military base will be re-equipped with new tanks was reported back in early September, but there was no specific information. Recently, the Ministry of Defense has strengthened the base by equipping it with a batch of modernized BMP-2M, Mi-8-MTV5-1 helicopters, small arms
weapon
, ATGM "Cornet" and flamethrowers.
In addition, a decision was made to install additional protection in the form of lattice screens on all armored vehicles of the base, capable of covering the equipment from cumulative shots of grenade launchers.
The 201st Russian military base, stationed in Tajikistan, is the largest Russian military facility in the region.