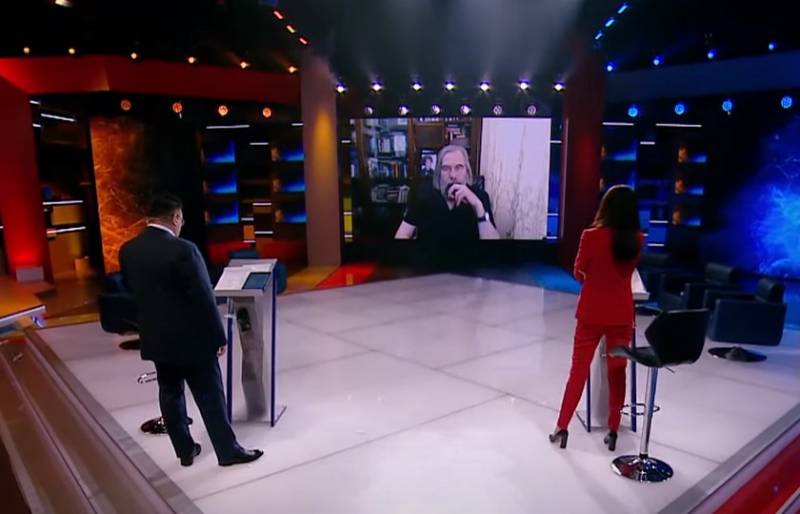 Another attempt by the Royal
fleet
Great Britain to commit a provocation near the Russian Crimea will end with the sinking of a British ship. Ukrainian political scientist Mikhail Pogrebinsky is convinced of this.
The Kiev expert said that at present Russia has an undeniable military advantage in the Black Sea, despite all the statements and attempts to prevent this by Ukraine and NATO. Answering the question about the provocation of Great Britain, which does not recognize Russia's maritime borders near Crimea, the political scientist suggested that the next time in the event of a border violation, the Russian military would not stand on ceremony and, after a warning, would simply sink a British ship.
If suddenly the UK decides (...) there is an assumption that in this case they will be sunk just everything, in a short time (...) I suppose that after a short warning they will be sunk
- said Pogrebinsky.
Just a week ago, Russian military expert Viktor Baranets announced the need to "strike to kill" at the violating ships. This statement was made after the attempt of the American destroyer Chafee to enter the territorial waters of Russia, which was suppressed by the Admiral Tributs armored vehicle of the Pacific Fleet.
According to Barantz, Russia needs to revise the law on the state border, significantly tightening it, in order to once and for all show the US and NATO ships that no one is allowed to violate the Russian border. In his opinion, a single incident with the sinking of an intruder ship will not lead to war, but it will teach the Americans and their allies to respect Russian laws.