NATO aviation received a third full-fledged air base in the Baltic States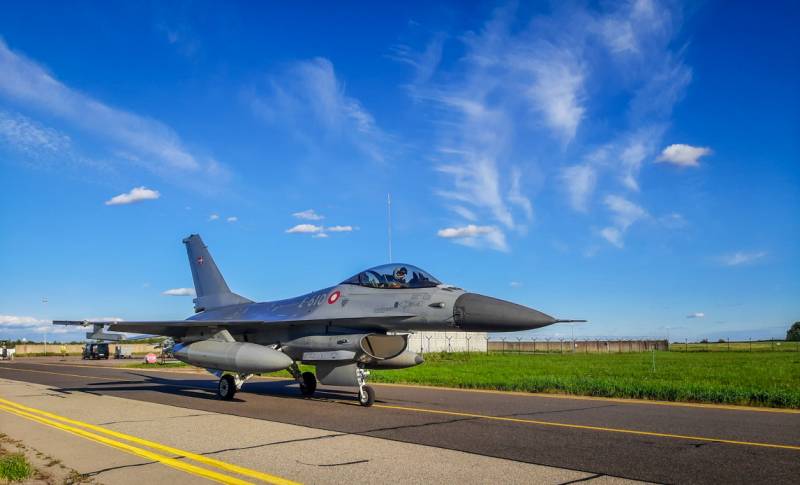 NATO is expanding its presence along the Russian borders with military contingents, military equipment and new military bases. According to the air command of the alliance, a military airfield - an airbase - has been put into operation on the territory of Latvia.
A NATO military airbase appeared on the territory of Latvia in Lielvarde. It was put into "full-scale use" mode after modernization and certification. As stated in the air command of the alliance, the air base is fully ready to receive aircraft "at any time and in any weather."
It is noted that the Lielvarde airbase is the third in the Baltic states after the Amari airbases in Estonia and Siauliai in Lithuania. It will house a military transport
aviation
NATO, intelligence
Drones
long-range and fighter aircraft. In addition, the air base will serve as a "jump airfield" in the event of a military conflict with the "eastern neighbor" and a reserve site in case of disabling two other air bases in Estonia and Lithuania.
The first at the new air base will be the Danish Air Force F-16 fighters, which are due to arrive in Lielvarde in the near future.
Note that the new NATO airbase in the Baltic did not arise from scratch; since the 70s of the last century, a military airfield of the USSR Air Force was located in Lielvarde. Until 1993, MiG-27 fighters of the 899th Orsha Fighter Aviation Regiment were based there. In April 1993, in the Lielvarde garrison, the last solemn meeting in Latvia dedicated to the Victory Day took place, the regiment was reorganized and then based at the Buturlinovka airfield in the Voronezh region.
https://twitter.com/NATO_AIRCOM