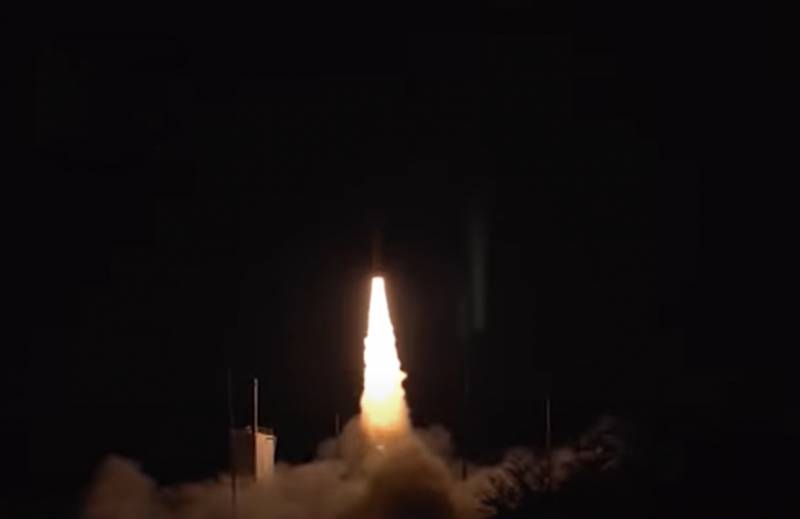 On Wednesday, a hypersonic missile developed for the needs of the US Navy was tested at NASA's Wallops test site, Virginia, USA. As stated in the official statement of the US Navy, during the test, the capabilities of advanced technologies in the field of hypersonic
weapons
... Also, tests took place in Alaska, and there they ended in failure. This is alarming in the United States.
As you know, hypersonic missiles are capable of moving at least five times faster than sound, are more maneuverable than ballistic missiles, which together increases the danger of such missiles to the enemy. The United States is now striving to rapidly close the gap in the field of hypersonic weapons with China and Russia. And this is quite understandable: not so long ago, China conducted regular tests of a hypersonic missile that could potentially carry a nuclear warhead. In this regard, the US Permanent Representative for Disarmament Affairs Robert Wood expressed concern about such tests.
China claims that the rocket is intended for space exploration and not for military purposes. But the American side sees in such tests a very serious threat to its security: the time has passed when America was reliably protected from European and Asian powers by two oceans. Now Chinese or Russian missiles can strike targets in the United States itself.
Robert Wood calls American experiments in the field of hypersonic weapons protection against the so-called insidious plans of Russia and China. Because of this, he said, the arms race in the world does not stop. So, Washington says that by 2025 America will still be able to deploy its first hypersonic weapon, and the creation of this weapon is on the list of the country's unequivocal military priorities.
Because of the tests of a Chinese hypersonic missile, the alarm was sounded in Congress: representatives of the US Republican Party express concern about the country's growing lag behind the Russian Federation and China in the field of hypersonic weapons.
What can I say if diplomat Wood, an official, admits that Washington does not know how to defend against hypersonic missiles of its two most likely opponents - Russia and China.
Rep. Mike Gallagher warned the administration of President Joe Biden and the US Congress against cutting defense spending, stressing that China is increasing its military budget, which is a wake-up call for Washington. American congressmen believe that the United States should develop and adopt such weapons that will be adequate to the existing challenges from China and Russia.
The situation for the United States, as reported above, was aggravated by the fact that the Pentagon again faced problems when testing hypersonic weapons. Sources report the failure of the rocket, which was tested the day before at one of the proving grounds in Alaska. The rocket reportedly did not perform as claimed. Also, there was a crash on startup. Now the designers have a long-term job of analyzing the situation.