Kyrgyzstan armed with Turkish attack drones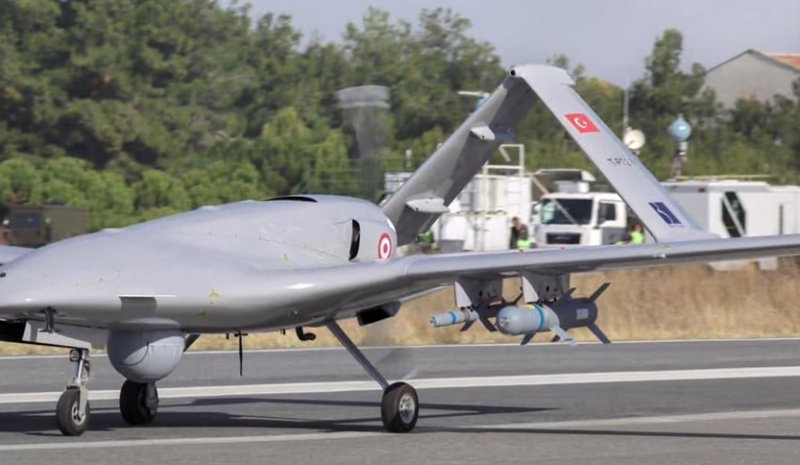 Kyrgyzstan will become the first CSTO country to purchase Turkish drums
Drones
"BayraktarTB2", the country's government has already allocated the necessary funds for this.
The armed forces of Kyrgyzstan will be armed with unmanned aerial vehicles of Turkish and Russian production, said the deputy head of the Kyrgyz government Kamchybek Tashiev. According to him, we are talking about the Turkish attack drones "BayraktarTB2" and the Russian reconnaissance "Orlan 10E". It is emphasized that funds for the purchase have already been allocated. At the same time, no information has yet been received on the conclusion of a contract for either Russian or Turkish UAVs.
Explaining the choice of Turkish drones as drone, Tashiev said that they are in service with five countries of the world and will soon enter service with the Kyrgyz army. The official noted that the Kyrgyz servicemen are already undergoing appropriate training in Turkey. He did not name the number of ordered "BayraktarTB2".
Bayraktar TB2 - shock medium-range UAV, designed and manufactured by the Turkish company Baykar. Flight altitude - over 7300 m, time spent in the air - up to 24 hours. The distance from the control point is no more than 150 km, it can work in two modes (remote control or automatic mode, including independent takeoff and landing). The maximum speed of the drone is 250 km / h, cruising speed - 130 km / h.
Length
drone
is 6,5 m, the wingspan is 12 m. The maximum take-off weight of the drone is 650 kg, while the payload is 55 kg. The Bayraktar TB2 has four ammunition hardpoints.