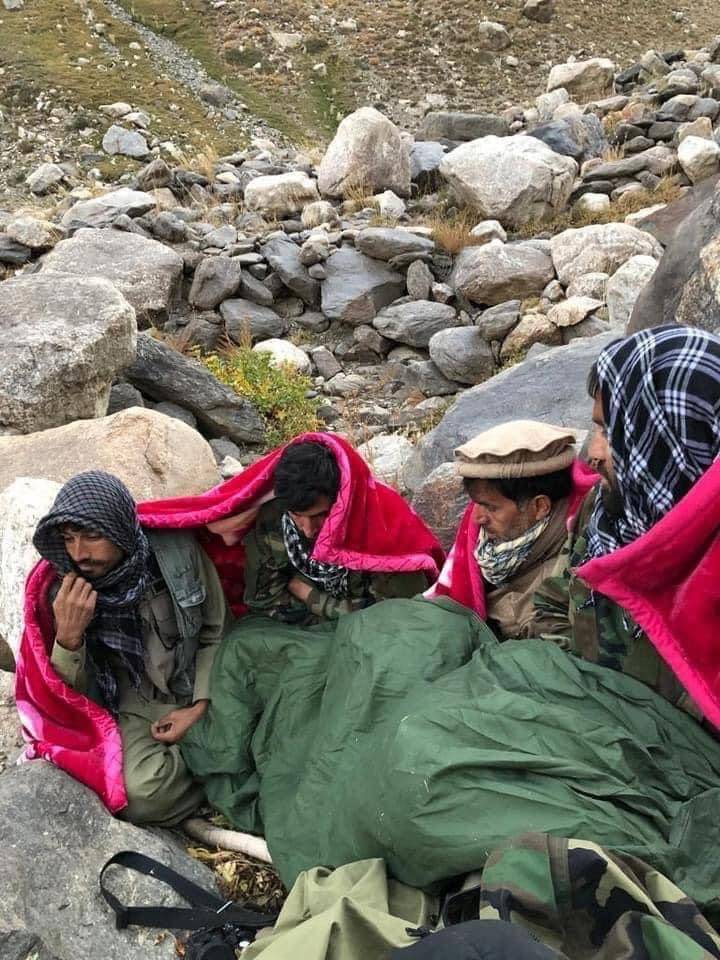 Photographs of the everyday life of representatives of the so-called Afghan National Resistance Front, which was defeated by the Taliban forces in September (* banned in Russia), are being published from the Afghan Panjshir. In particular, in the photographs presented there are representatives of the resistance units commanded by the field commander Hamid Saifi. This is one of the associates of Ahmad Massoud.
The footage shows armed people trying to hide from the cold. Judging by the photo, with the security of the militia, to put it mildly, not everything is in order. At the same time, Saifi himself claims that his troops are determined to further resist the Taliban *.
It is known that the bulk of those who refused to fold
weapon
representatives of the militia Masud is located in the Hindu Kush mountains. Earlier it was reported that these units would wage a guerrilla war against the Taliban * and interfere with communications with neighboring Pakistan. However, at the moment - when there is less and less time left before the onset of the winter cold - the situation for the "partisan" detachments looks less and less promising.
Meanwhile, the Taliban * continue to assert that Ahmad Masud himself has long left not only Panjshir, but also Afghanistan. It is stated that he moved to Tajikistan. However, representatives of the militia deny these statements. But photographs of Ahmad Massoud, along with his troops in Panjshir, have not appeared on the network for a long time.
Recall that the other day the Taliban delegation * in Moscow was received by Russian Foreign Minister Sergei Lavrov. It is extremely important for the Taliban * to gain recognition from the world's leading powers. So far, Moscow has not agreed to this kind of (official) recognition of the Taliban * regime as the legitimate government of Afghanistan, although, like many other countries, it is still negotiating with the Taliban.