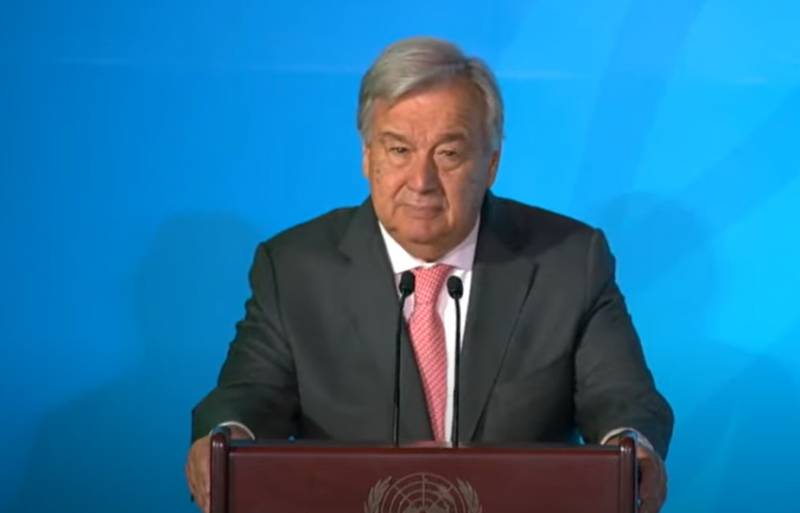 The UN Secretary General announced that the world was plunged into a "full-scale cascade of crises." According to Antonio Guterres, who spoke at the conference on peace and security, "civilization began to move in the opposite direction and so far, unfortunately, cannot or even cannot change course."
Antonio Guteris said that one of the manifestations of the crisis for world security was a new arms race. The Secretary General of the United Nations expressed confidence that this kind of race again manifests itself all over the world, it includes dozens of different states and supranational structures.
A month after his sensational announcement that humanity is close to the threat of nuclear annihilation, the UN Secretary General pointed to a record increase in military spending in the world. According to Gutterisch, the growth was the highest in the last 12 years.
Guterresch:
If all these expenses are summed up, then the world is spent on military purposes about $ 2 trillion a year.
At the same time, the UN Secretary General did not mention that the bulk of these two trillion dollars is the US military budget. Apparently, he did not find the courage to point out the country that is leading the most active militarization.
The UN Secretary General added that the world is on the verge of a nuclear crisis.
António Guterres:
For the first time in more than 40 years, the likelihood of a nuclear collision in the world is so high.
Guterres has been the UN Secretary General since January 2017. In this post, he replaced Ban Ki-moon. Previously, he served as UN High Commissioner for Displaced Persons and Refugees.