Israeli Finance Minister: Conflict with Iran is only a matter of time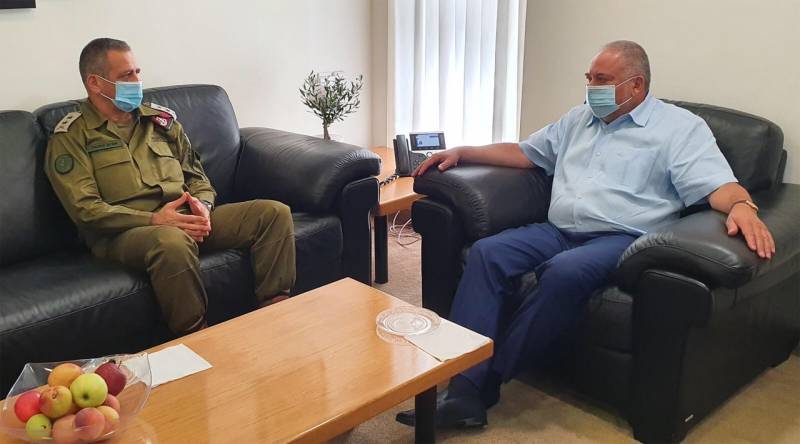 Right - Avigdor Lieberman
Avigdor Lieberman, who has already changed several seats in different parts of the Israeli government, spoke on the issue of Iran's nuclear program. Former Minister of Transport, Defense, Foreign Affairs, Infrastructure of Israel, now serving as head of the Ministry of Finance, said that the conflict with Iran is "just a matter of time."
Lieberman in an interview with Israeli journalists:
I want to say that no diplomatic steps will stop Iran, will not stop its nuclear program.
According to Avigdor Lieberman, there is a clear example in the world. And this example is North Korea.
The head of the Israeli finance ministry further referred to
stories
, pointing out that Hitler wrote his book in 1923 and then seized power.
Lieberman:
That is why the Jewish people should not live in illusions.
Thus, Lieberman actually put a sign of identity between today's Iran and Nazi Germany.
Lieberman:
We must understand that their main goal is the destruction of Israel. They themselves talk about it. Therefore, the conflict is inevitable, it is only a matter of time.
Lieberman, referring to Israel's military budget, said that many in the country were surprised that this budget has grown significantly.
Israeli Finance Minister:
But money should help to strengthen, acquire the latest systems. This money will also go to the north defense program.
Recall that at one time Israel welcomed the US withdrawal from the so-called "nuclear deal" with Tehran. Israel said that Iran allegedly uses the deal as a screen to create a nuclear missile arsenal. However, after the US withdrew from the deal, judging by this logic, Tehran began to create its nuclear missile arsenal without any screen, increasing the percentage of uranium enrichment.
Twitter / Avigdor Lieberman