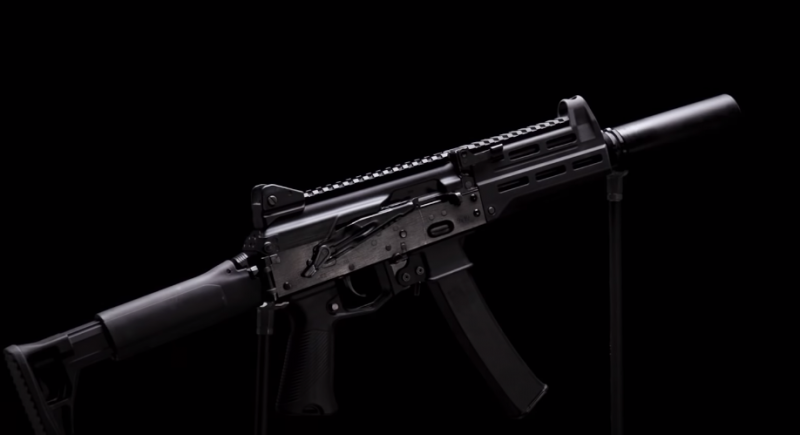 Concern "Kalashnikov" has released a new video dedicated to the prototype of the 9-mm PPK-20 submachine gun, developed in the interests of the Ministry of Defense.
The 50-second video was posted on the Concern's official You-Tube channel.
This video is not the first, before that, the Kalashnikov concern posted a video about the PPK-20 a year ago, in early October 2020. As stated in the description of the video, in the video a prototype of the 9-mm PPK-20 submachine gun is viewed "literally under a microscope." Noteworthy is the title of the video, which says that this is a new version of the submachine gun.
The PPK-20 submachine gun was developed as part of the Vityaz-MO development work (ROC) on the basis of the Vityaz-SN PP, which has been serially produced since 2005, taking into account the comments and shortcomings identified during its operation. The official name of the new
weapons
sounds like: "9 mm Kalashnikov submachine gun PPK-20".
The 9mm Kalashnikov PPK-20 submachine gun is named after Viktor Mikhailovich Kalashnikov. Overall length - 600-660 mm, weight without ammunition - 2,6 kg, barrel length 182 mm, cartridge - 9x19 Luger, magazine capacity - 30 rounds. In the first video, slightly different parameters were given: total length - 640-700 mm, barrel length - 233 mm, weight - 3,65 kg (possibly equipped), the other parameters are the same.
The PPK-20 includes: a muffler, a belt with one-point and two-point fastening, a special bag for carrying magazines, related equipment and cleaning agents.
In early September of this year, it was reported that PK-20 entered the portable emergency reserve (NAZ) of fighter, assault and bomber pilots.
aviation
VKS RF. The decision was made by the Ministry of Defense.