India places modernized anti-aircraft guns on the border with China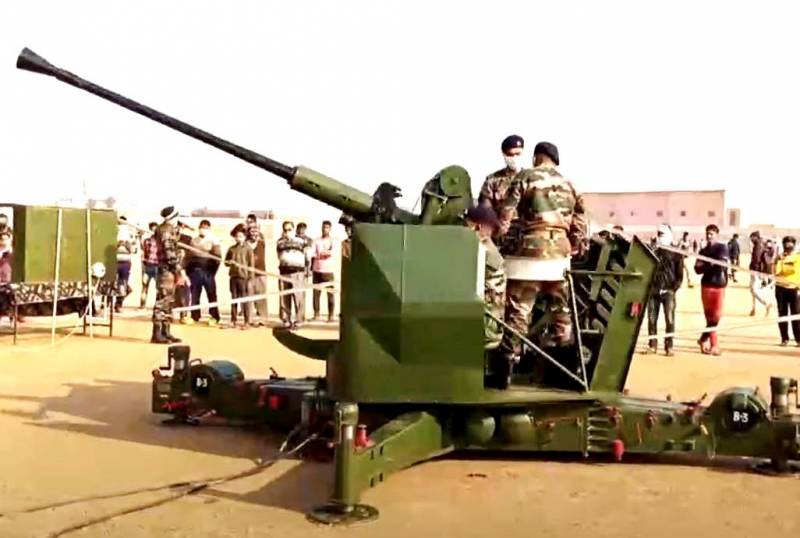 Arunachal Pradesh is a northeastern region of India, located on the border with China. Beijing traditionally claims a number of areas in Arunachal Pradesh, which forces New Delhi to pay increased attention to the defense of this region. Arunachal Pradesh is a closed territory, where the number of the army contingent is constantly increasing.
The Indian Army's Integrated Protected Area in Arunachal Pradesh includes motorized infantry, air defense and artillery units. Two to three months ago, upgraded L70 anti-aircraft guns were deployed at several key points in Arunachal Pradesh.
The L70 anti-aircraft gun can shoot down unmanned aerial vehicles and attack helicopters of a potential enemy. The Indian command deployed these guns along the Line of Actual Control (LAC) in Arunachal Pradesh.
Previously, the bulk of the Indian forces were concentrated in Ladakh. However, it is possible that in the northeastern direction China, as it is believed in India, will undertake any provocations. Therefore, the Indian command decided to ensure greater protection of facilities in Arunachal Pradesh from air strikes. Now Indian military units stationed in mountainous areas regularly conduct intensive physical training and practice combat tactics against a potential enemy.
The gun has improved target acquisition and automatic tracking capabilities in all weather conditions, equipped with high-resolution optoelectronic sensors, a thermal imaging camera, and a laser rangefinder. Also, the gun can be integrated with tactical radars, the army captain emphasized.
aviation
Sarya Abbasi.
The officer described the modernized cannon as a modern and effective air defense weapon.
Recall that the L70 guns have been produced since the 1950s by the Swedish
armory
by Bofors AB. Their modernization was carried out by the Indian state-owned company Bharat Electronics Limited (BEL).
In addition to anti-aircraft guns, the Indian army has deployed ultralight M-777 howitzer guns in Arunachal Pradesh, which are periodically moved from one deployment location to another by helicopter.