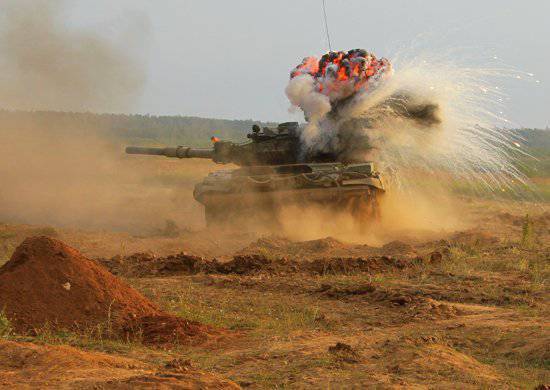 At the end of September, a tactical special exercise (TSU) will be conducted at one of the training grounds of the Krasnodar Territory with live fire from an anti-tank unit of the Russian military base in Abkhazia, during which the operators of the Sturm-S anti-tank missile systems (ATGMs) will have to hit more than 30 targets imitating
Tanks
and other equipment.
Currently, military personnel are engaged in intensive training sessions on the newest unified simulator, which arrived at the base earlier this year.
The unique hardware and software complex, which the simulator is equipped with, allows you to create a tactical environment of any complexity and simulate virtually any kind of action during the battle, provides training and training for the Shturm-S anti-tank missile systems for pointing and shooting from a place at fixed and moving targets at ranges to 6 km, the movement of ground and air targets, the dimensions of which vary in proportion to the distance, imitation of acting on the operator when firing noise (flare, sounds, smoke).