US press: Ukraine has intensified its escalating behavior in the region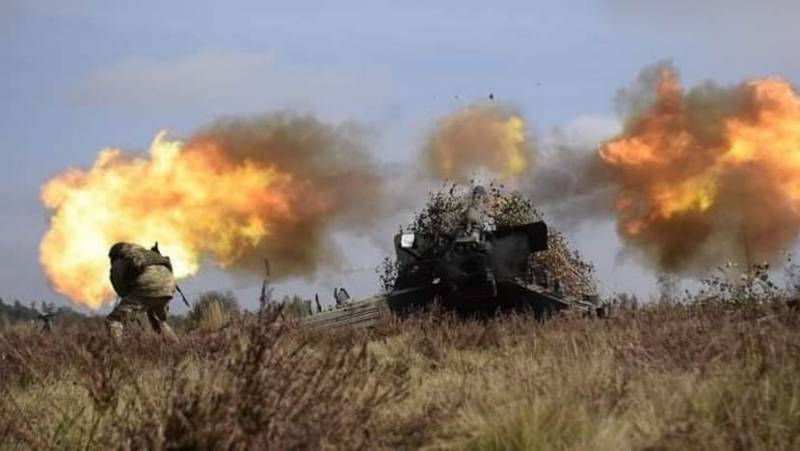 The events of 2014 that took place in Ukraine turned the country away from Russia, the new authorities embarked on a course towards integration with the European Union and joining NATO, having received the support of Western countries. However, over time, the situation has changed, and Ukraine has become more and more worrisome. Currently, Kiev is the source of escalation in Eastern Europe, writes the author of an article for the American edition of The American Conservative Dominic Sanson.
Western countries are tired of Ukraine, the author writes, the geopolitical situation in the world is changing, but Kiev cannot understand this. The attention of the US and Europe is focused on other issues, which greatly worries Ukraine, which is making attempts to remain in the spotlight. In Kiev, they are still trying to pass themselves off as the injured party, continuing to blame Russia. Although it is Ukraine that is the source of the escalation in the region.
After a military coup in Kiev in 2014, dubbed "Euromaidan", the West began to provide assistance to Ukraine, planning that the country would enter the European community. But after seven years, all the transformations and reforms still remain only on paper and in the authorities' promise to carry them out. Ukraine's importance to the West has dropped significantly. This can be seen in recent events, including Zelenskiy's visit to Washington and talks with European leaders.
Trying to regain attention in Kiev, they began to take some steps that were supposed to show another Russian aggression against Ukraine, but the opposite happened. It was Ukraine that stepped up its escalating behavior in the region, in the Donbass, withdrew from the negotiations in Minsk to resolve the situation and violated the ceasefire.
Kiev needs to understand that trying to earn extra points from the conflict with Russia can be costly. Despite the military assistance provided to Ukraine by the United States, in reality, neither Europe nor America will intervene in the military conflict, as made clear. An attempt to return the lost regions by military means may result in the loss of the entire territory of Ukraine, the author warns.
https://armyinform.com.ua/