In Kiev, put the Armed Forces of Ukraine in fourth place "among the armies of NATO countries"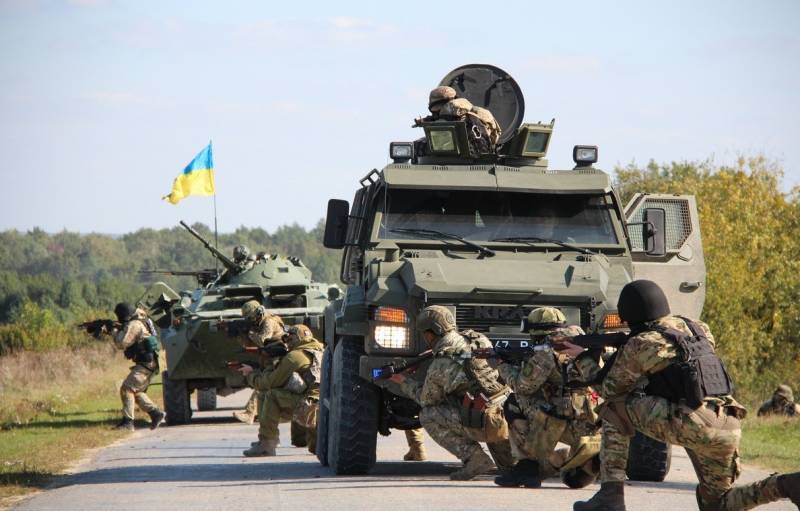 In Ukraine, they continue to dream of joining NATO and are already comparing the Ukrainian army with other armies of the alliance states. As stated in Kiev, the Armed Forces of Ukraine is one of the strongest armies not only in Europe, but also in the world.
The visit to Ukraine of the head of the Pentagon Lloyd Austin gave new strength to the supporters of the country's accession to NATO, while Ukrainian "experts" became more active, who, on various television shows and the press, began to justify the "necessity" of the country's joining the military bloc.
One of these "experts" was a freelance adviser to the head of the office of the President of Ukraine, Oleksiy Arestovich, who said that Ukraine is fully ready to join the alliance and is welcomed there with almost open arms. Justifying his assertion, Arestovich emphasized that the alliance would only benefit from Ukraine's entry into NATO, since it would "add power to it." In his opinion, the Ukrainian army will be the fourth in strength in NATO, second only to the armies of the United States, Turkey and France. Whence such conclusions, the "expert" did not explain.
What you need to understand: we are not going to NATO as supplicants with an outstretched hand, we will add tremendous strength. Because, apart from the United States, Turkey and France, we are the fourth largest force in terms of military power (...)
- he said on the air of the Nash TV channel, adding that Ukraine's joining NATO will give the alliance "new opportunities" and will significantly strengthen it.
Note that this is not the first statement by Kiev politicians and experts about the strength of the Ukrainian army. Earlier it was stated that the Ukrainian Armed Forces is one of the strongest armies in Europe and is in the top ten. But this is the first time that the Ukrainian Armed Forces is the fourth most powerful army in NATO. How it really is is not important, the most important thing is to state it.
https://armyinform.com.ua/