Chinese media: Managed to significantly reduce the RCS of the J-20A fighter in the bow projection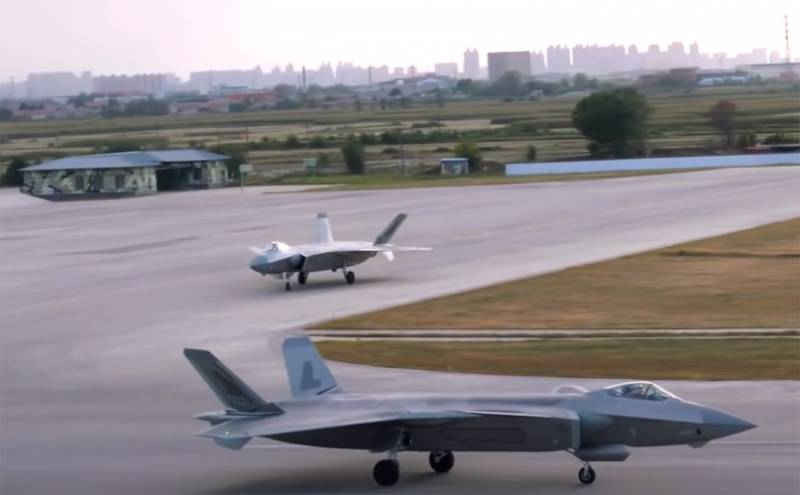 The Chinese media, referring to the country's aircraft designers, write that for the updated version of the fifth generation fighters it was possible to significantly reduce the visibility. We are talking about the latest version of the 5th generation fighter of the PLA Air Force - the J-20A.
The reports say that the designers managed to reduce the RCS (effective scattering area) in the nasal projection by about 20%. The minimum parameters, according to the published reports, for the RCS in the mentioned nasal projection have been reduced from 0,01 to 0,008 sq. M. This parameter is indicated for frequencies up to 10 GHz.
For comparison: the declared EPR in the bow projection of the American F-35 fighter at comparable frequencies is estimated at 0,005 sq. M.
If you believe the Chinese reports, the J-20A's EPR is already quite comparable to that of its direct American competitor ("analogue") - the new generation F-35 fighter.
How relevant is the comparison of EPR indicators at marks below 0,01 mXNUMX for such funds
aviation
- a separate question.
How did the PRC manage to reduce the effective scattering area of ​​a combat aircraft?
Chinese sources of information do not yet give an exact answer to this question. It is known that Chinese aircraft designers continue to experiment with the coating applied to the surface of the fuselage and cockpit canopy, as well as with the geometry of the combat aircraft. In particular, a coating based on a combination of rare earth metal oxides is used, which shows a significant increase in the ability to absorb electromagnetic radiation in a wide frequency range.
At the same time, there is still no evidence that the problem with Chinese-made engines was solved for the J-20. Earlier it was reported that the J-20 fighter could take off on WS-15 engines with "design changes" by early November 2021. There is not much time left until the beginning of November.