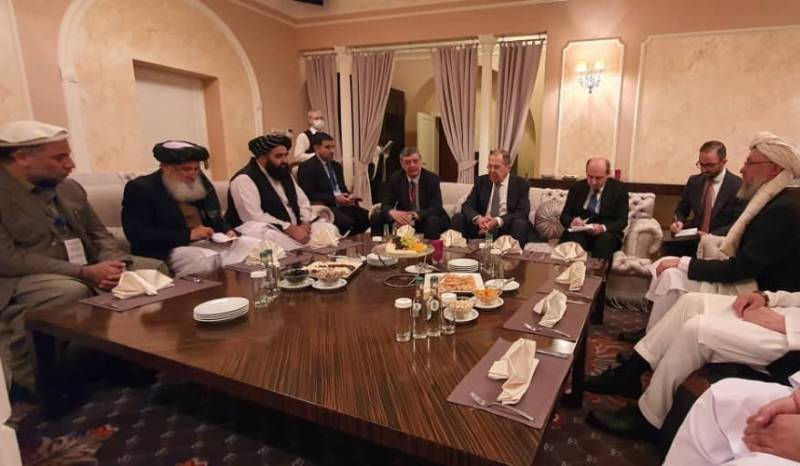 Moscow hosts a meeting of the "Moscow format" on the situation in Afghanistan, attended by representatives of ten countries of the region and a delegation of the Taliban (the movement is banned in Russia as a terrorist movement). The United States refused to participate in the negotiations.
A delegation of the Taliban movement * arrived in Moscow, which included high-ranking representatives of the new Afghan government, still serving as ministers with the prefix "acting", members of the Taliban political council * and even the new mayor of Kabul. The delegation is headed by the official representative of the Foreign Ministry of the unrecognized Islamic Emirate of Afghanistan (IEA) Abdul-Kahar Balkhi.
In addition to the Russian side and the Taliban *, delegations from India, Iran, Kazakhstan, Kyrgyzstan, China, Pakistan, Tajikistan, Turkmenistan and Uzbekistan are participating in the negotiations. As already reported, the Americans refused to come to Moscow. According to Russian Foreign Minister Sergei Lavrov, this is the second time that the United States has avoided a meeting on Afghanistan within the framework of the "expanded three", which, in addition to Russia and the United States, includes China and Pakistan.
The Russian minister has already held a meeting with a Taliban delegation, during which many issues were raised regarding social policy and the observance of the rights and freedoms of Afghan citizens.
Later, within the framework of the meeting, the issue of international recognition of the Taliban government as a legitimate authority and provision of economic assistance to Afghanistan was raised.