"Efficiency is higher": A group of robots "Marker" was tested in autonomous mode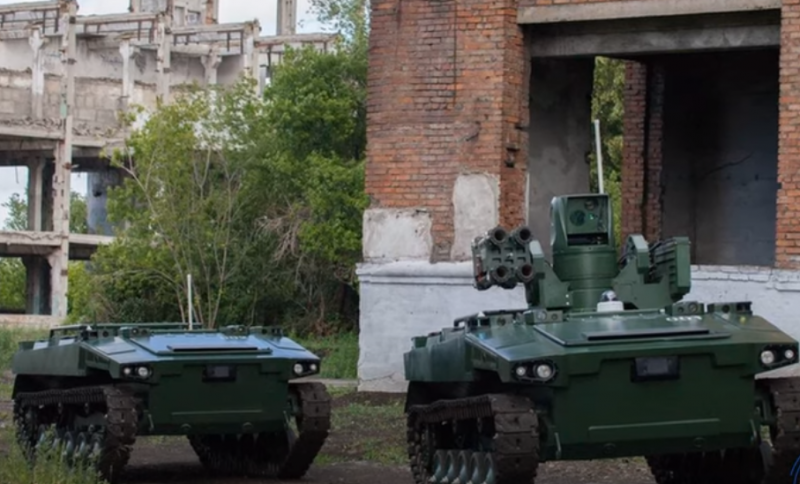 The development of the robotic platform "Marker" continues, the designers have entered the stage of field testing of the group
robots
operating in a single unit without the participation of operators.
Several Marker robots, united into an autonomous group, were tested in Russia. According to a source in the Russian defense industry, five platforms were involved, two of which were tracked and three were wheeled. As part of the test, they independently, without human participation, moved into positions, spotted targets, distributed them among themselves, gave target designation, etc.
The tests were recognized as successful, the next stage is planned to test "Markers" with the involvement of reconnaissance
drones
.
When we have a group of scattered robots, then this is just a set of machines (...) As soon as we combine them into a group, then the efficiency of this group becomes higher than the sum of the efficiency of its constituent elements
- leads
RIA News
source words.
In early October, it was reported that the Marker robotic platform had been tested as a security system at the Vostochny cosmodrome. The "Marker" platform can work both autonomously and under the control of an operator.
The beginning of tests of the robotic platform "Marker", created jointly by the Foundation for Advanced Research and NPO "Android Technology", was announced in early March 2019. The platform is designed in a modular fashion. The ultimate goal of the Marker project is to create a fully autonomous complex capable of independently performing a wide range of tasks.