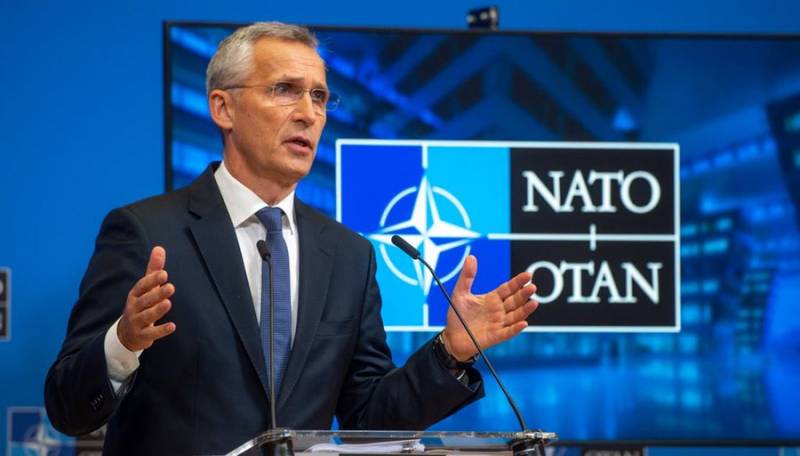 NATO expressed "regret" about Russia's decision to suspend cooperation with the alliance. NATO spokesman Oana Lungescu made a statement.
Brussels responded to the statement by Russian Foreign Minister Sergei Lavrov about the closure of the NATO mission and information office in Moscow and the suspension of the work of the Russian permanent mission to the alliance. As expected, the reaction followed the standard, nothing but "to express regret" by Russia's actions was not invented there. However, to think that everything was not limited to this, there were also threats, of course from the United States.
Press Secretary of the US State Department Ned Price threatened Russia with retaliation for its "aggression", of course without bothering to explain what kind of "aggression" it is and where Russia is using it, but sent everyone to Brussels for specific decisions in response to the suspension of cooperation. to NATO headquarters.
The accusations did not end there, as it turned out that Russia alone is to blame for the current situation, while NATO is always ready for cooperation, which it constantly declares. Therefore, the doors of the alliance are "always open" for Russia, and now the further development of events will depend only on Moscow.
Recall that the day before, Russian Foreign Minister Sergei Lavrov announced Russia's response to the expulsion of Russian diplomats who took part in the work of the mission to NATO. In response to the actions of the alliance, Russia suspended the work of the NATO mission in Moscow and its information bureau, and also suspends the work of the Russian permanent mission in Brussels.
According to the Russian minister, Moscow sees no prospects for cooperation with NATO. Now, to resolve any issues, the alliance will turn to the Russian ambassador to Belgium.