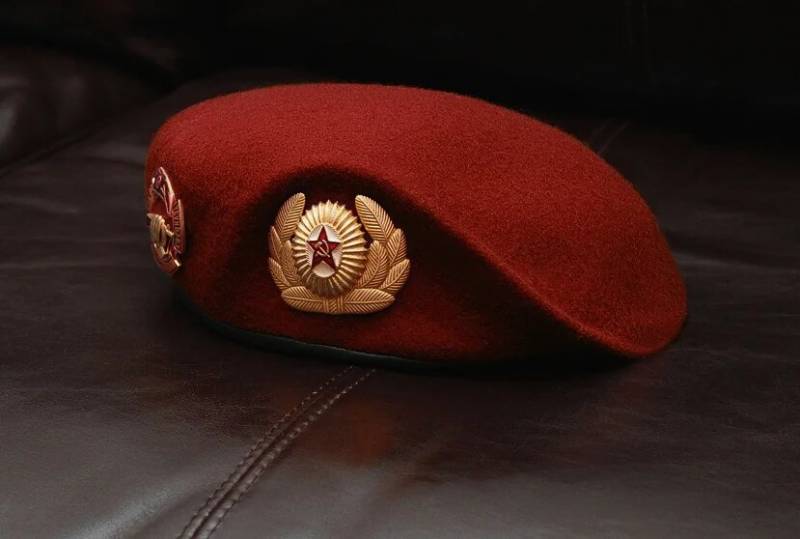 So, the situation in the Stavropol Territory, where not the most pleasant events took place, is over.
I understand perfectly well that the corresponding order came from above, and therefore there was no fight, the shooting in the air was from the cycle "not what you thought" and in general, there was no evidence, which means "it doesn't count."
In the video, profanity, look on YouTube:
https://www.youtube.com/watch?v=WunnmtLNSCc
This was not the case.
But this is an almost official point of view on what is happening.
I am ashamed that I saw all this with my own eyes. In reality, a man-armored cupboard in a maroon beret - it was something, unshakable and arousing only respect, respect and again respect. And so...
We really live in strange times. When all stereotypes collapse, when awards fall into the mud and depreciate, when orders and high ranks are hanged, don't understand who and don't understand why.
And at such a time, the maroon beret, deserved by sweat and blood in the truest sense of the word, was something above the stars.
Today I had to be convinced of the opposite. Moreover, to face ... distortion, so let's call this process.
Okay, what's on the video is not a fight. This is, as WarGonzo put it, "an absolutely regular situation." Well, no one was given a lift, although the Internet is full of voice testimonies of eyewitnesses who spoke out on this topic with great indignation. And a lot of people talked about the fight.
I agree again. Yes, a scuffle could easily have taken place. When such hulks are fighting for the right to possess such a valuable item as a maroon beret, I agree three times that, having sipped adrenaline, they break loose. It could be that his friends stood up for the fighter who was removed from the participation. And how the southerners know how to play a joke in a crowd - don't go to your grandmother, someone will break loose.
But when in this carouseling crowd, against the background of shouts, shots sound, and they tell me that it is, they say,
weapon
discharged - I'm sorry, I won't believe it. Colonel Lysyuk, in an interview given to Pegov, announced that it was "unloading weapons from those taken from a distance."
God, who is this for? In such a crowd of screaming men, did someone unload their weapons like that? No, of course, Rosgvardia may now have some other rules for handling weapons, but I would like to remind the comrade colonel that, according to all regulatory documents, this procedure looks like this:
To unload an assault rifle (machine gun) you need:
- to separate the store;
- remove the machine gun (machine gun) from the fuse;
- slowly pull the bolt carrier back by the handle, remove the cartridge from the chamber and release the bolt carrier;
- pull the trigger (pull the trigger from the combat platoon);
- put the machine gun (machine gun) on the fuse;
- remove the cartridges from the store and attach it to the machine gun (machine gun);
- pick up the cartridge removed from the chamber.
Unloading weapons by firing a shot in the crowd - once again I beg your pardon, it does not fit in my head.
I turned to one of my friends who participated in such an event (did not pass, really) and he confirmed to me that yes, there are some liberties in handling weapons. And the fighter goes to the distance with weapons and live ammunition, and does not receive them according to instructions, before the firing line.
And this is done because people who are trained and tested from all sides apply for the maroon beret.
But it is not clear what to arrange, discharging machine guns with shots into the air ...
I do not believe.
How I would not like to believe that everything ended exactly as many eyewitnesses describe. That there were violations and indulgence of candidates.
Yes, Mr. Pegov says that "whoever does not believe - tell Colonel Lysyuk to his face." I would say, but what does the colonel have to do with it? Sorry, he was not there.
What happened at the Tambukan base, in principle, yes, the internal affair of the special forces in general and those who were there in particular. I agree that they themselves must figure out what happened.
In fact, it does not matter how many people left, but how much the coveted maroon beret will receive. And was Kadyrov's nephew there. In general, I doubt very much that the President of the Chechen Republic himself would have welcomed the "crooked" receipt of a maroon beret by his relative.
The main thing is that the conscience of all those who took part in this should be clear. I really didn't like what was happening there, or rather, how the information spun around.
Too many accusations, too few answers to questions. I didn't like the fact that Pegov's interview didn't ask about the fact that some of the fighters were brought up at a distance, although that was how it all started. The question was not voiced, and therefore it is not worth answering. Not very pretty.
The free handling of military weapons also somehow looks frivolous. The tradition of "shooting into the air, indicating that a person has been removed from a distance" is simply a mountain of surprise.
In general, I am sure that they will most likely figure it out. Since they summoned the deputy commander himself. The question is how. And what will they tell us on this topic, if they say at all.
What is happening in the country in terms of collapse of foundations and devaluation of awards and titles is no longer surprising. After the stars of Heroes of Russia and Heroes of Labor are handed out, you know to whom and for what, is it any wonder that the same happens to the rest?
There are only endless regrets that this is happening.
I would very much like to believe that none of the Chechen fighters were "pulled", did not give a lift, did not close their eyes to their shortcomings and did not put them into operation after everything. That the weapon is handled as prescribed by the relevant documents. That if there was a fight, then so ... to burn excess adrenaline, nothing more.
That the maroon beret is still something unsullied and unshakable.
But the sediment still remains, no matter how you repeat the mantra that everything will be fine.