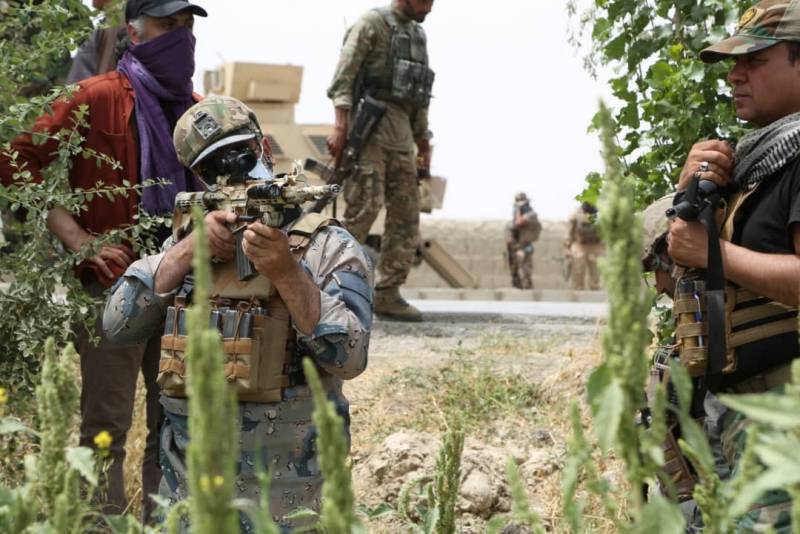 Through the mouth of its former defense secretary, Robert Gates, the United States acknowledged the fundamental mistakes made in the preparation of the Afghan army, which ultimately led to its actual destruction. The main mistake was that it was based on the armed forces of the United States itself.
This statement was made by the ex-head of the Pentagon on the air of the American television channel CBS.
I have some responsibility for this. I think we created the Afghan army in our own image and likeness.
- said the retired minister, adding that Afghanistan "is still not the United States."
And although the Americans began the process of creating the armed forces of Afghanistan even before the arrival of Gates, he does not absolve himself of responsibility for the strategic miscalculations. In his opinion, it was not worth creating in this country an army more complex in terms of logistics and equipment than the Taliban had (* a radical terrorist organization banned in Russia).
Instead, the ex-minister believes, the United States should have created a light, mobile and self-sufficient army in Afghanistan, following the example of the Taliban armed formations *. At the same time, Gates does not say a word about why, over the 20 years of the American presence in this country, terrorism in Afghanistan has not been defeated.
The aggravation of the situation in Afghanistan began after the withdrawal of US troops and their allies from this country. The American contingent has been there since 2001, but in the end, apart from another wave of chaos, the Afghans have not brought anything.