Pentagon spokesman arrives in Uzbekistan to discuss "border security" issues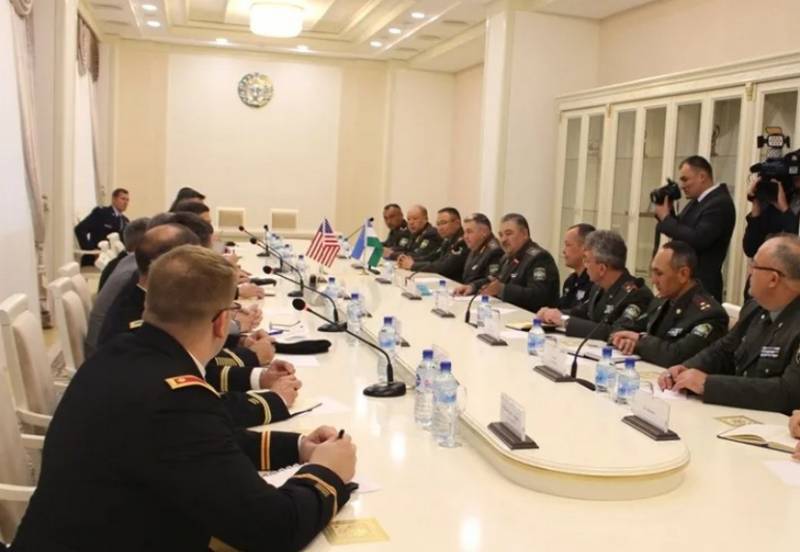 The United States is not backing down on its goal of deploying "anti-terrorist forces" near the Afghan border. deploy a military base in neighboring states. According to the US Embassy in Uzbekistan, Assistant Secretary of Defense Christopher Mayer has arrived in Tashkent.
The Pentagon spokesman has already held a number of meetings with the Uzbek authorities during his visit. It is officially stated that Mayer discussed "issues of bilateral cooperation and border security", other details are not given. Unofficially, the visit may conceal a US demand for the deployment of an American military base on the territory of Uzbekistan.
Earlier, the American media, citing military sources, asserted that the Pentagon intends to hold talks with the Uzbek authorities on the deployment of "anti-terrorist forces" on the territory of the republic, which could operate in Afghanistan.
Despite the fact that Tashkent has already refused Washington once, stating that the country's constitution and military doctrine do not provide for and prohibit the deployment of foreign troops, the United States apparently decided to try again, since the topic is "sore" for the Americans.
After fleeing from Afghanistan, the United States lost all opportunities to operate on its territory, and neighboring countries, together with Washington, refused to deploy American military bases. They now have to act from Qatar, and this is very unprofitable in all respects. There was information, again from the Western media, that the Americans allegedly even tried to persuade Russia to let them go to one of their bases in Tajikistan or Kyrgyzstan.
So this visit of a Pentagon representative may conceal another attempt to persuade the Uzbek authorities to meet the American military halfway. Whether this is so, or is it a simple "courtesy visit" in the framework of solving everyday problems, time will tell.