Next - Ukraine: The head of the Pentagon promised Georgia "open doors" to NATO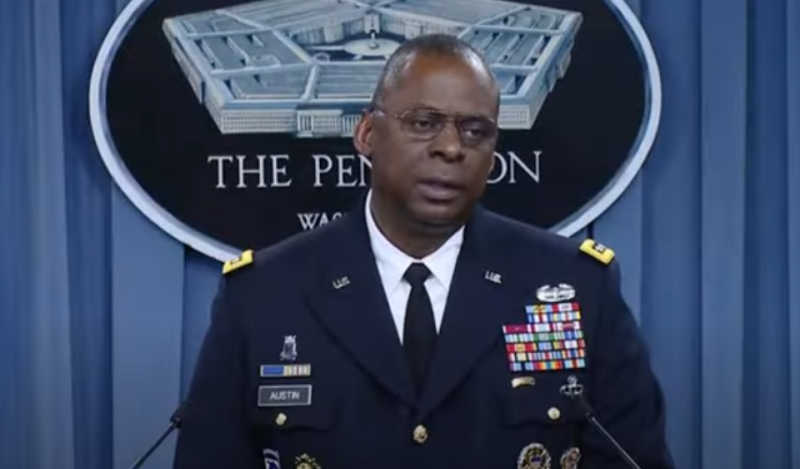 Pentagon chief Lloyd Austin has begun his European tour of US partner countries and allies. On Sunday, the US defense minister visited Georgia, where he promised to expand military cooperation between Washington and Tbilisi.
The head of the Pentagon arrived in Europe to participate in the summit of defense ministers of NATO member states, which will be held on October 21-22. However, before his trip to Brussels, Lloyd intends to visit the "partners" of the alliance Ukraine and Georgia and tell them that NATO is still waiting for them "with open doors."
On Sunday, the American minister arrived in Georgia, where he had already promised the Georgians US military assistance, even closer rapprochement with the West, and called on Tbilisi not to stop on the path of reforms necessary for joining NATO. According to Lloyd, the doors to the alliance are "always open" for Georgia, all that remains is to earn the right to enter there.
Within the framework of the visit, Lloyd will hold a number of meetings with the military leadership of Georgia, the topics of negotiations are not disclosed, but if you do not go into details, then he will not say anything new. Promises to promote NATO membership and deliver more
weapons
in response to anti-Russian rhetoric.
From Georgia, the head of the Pentagon will go to Ukraine, where he will make exactly the same speeches, maybe in other words, but the meaning will remain the same. The United States needs footholds from which Americans can act against Russia, and the location of Ukraine and Georgia makes them almost ideal for this.
https://twitter.com/DeptofDefense