"We must hit to kill": a military expert suggested "teach a lesson" to NATO ships violating the Russian border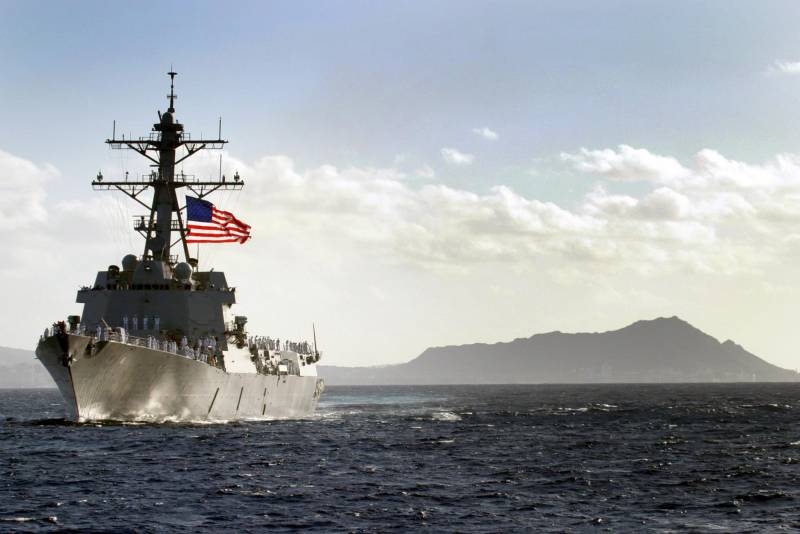 The US and NATO are testing Russia "for strength" by arranging provocations with entry into Russian territorial waters; they need to be "taught a lesson." This opinion was expressed by military expert Viktor Baranets on the air of Vladimir Solovyov's program "SolovievLive", released on YouTube.
The expert commented on the latest provocation of the Americans, staged by the US Navy destroyer Chafee in the Sea of ​​Japan, when an American attempt to enter the territorial waters of Russia was suppressed by the Admiral Tributs of the Pacific Ocean
fleet
approaching the destroyer at a distance of 60 meters.
According to Barantz, Russia needs to revise the law on the state border, significantly tightening it in order to once and for all show the US and NATO ships that no one is allowed to violate the Russian border. The expert emphasized that now it is allowed to shoot only at the course of the intruder ship with the aim of expelling it, but it is necessary to beat to kill. Only before that, it is necessary to notify all countries in advance about what may follow the violation.
It's okay if we from some destroyer arrange a mass grave for 300 American corpses in the territorial waters of the Russian Federation
- he said, adding that the time has come to "show strength" and "teach a lesson" to the Americans, otherwise the provocations will continue.
Baranets is confident that a single incident with the sinking of an intruder ship will not lead to war, but it will teach the Americans and their allies to respect Russian laws.
(...) By chance it was possible ... The sight of a Chinese or our destroyer was lost. Well, throw the wreaths into the water. Crew there - 325 people
- he added, referring to the latest incident in the Sea of ​​Japan.
https://www.facebook.com/USPacific